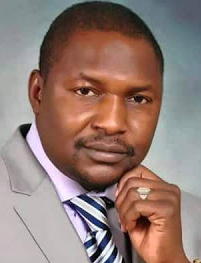 Abubakar Malami
Nigeria has signed a Memorandum of understanding ( MOU) with Switzerland for the return of  $321 million in looted funds to Nigeria.
Nigeria's minister of justice and attorney general, Mr. Abubakar Malami, signed the MOU with Swiss authorities on Monday in Zurich.
He expressed gratitude for the international support Nigeria was getting in the fight against corruption.
Global collaboration, he said, was critical to the success of the fight.
"We will continue to work to deepen mechanisms not just for asset recovery but for preventing corruption in the first place."
He explained that Nigeria was one of the four countries being prioritized for Asset Recovery assistance at this maiden edition of the Global Forum on Assets Recovery holding in the U.S.
Fighting corruption through institution-building, entrenching safeguards, and global collaboration would continue to be a priority for the administration of President Muhammadu Buhari.
Transparency International, a corruption watchdog, said Abacha stole up to $5 billion of public money during the five years he ran the oil-rich country, from 1993 until his death in 1998.
In 2014, Nigeria and the Abacha family reached an agreement for the Nigeria to get back the funds, which had been frozen, in return for dropping a complaint against the former military ruler's son, Abba Abacha.
The son was charged by a Swiss court with money-laundering, fraud and forgery in April 2005, after being extradited from Germany, and later spent 561 days in custody.
In 2006, Luxembourg ordered that funds held by the younger Abacha be frozen.
Now Switzerland, Nigeria and the World Bank have agreed the funds will be repatriated via a project supported and overseen by the World Bank, the Swiss government said.
"The project will strengthen social security for the poorest sections of the Nigerian population. The agreement also regulates the disbursement of restituted funds in tranches and sets out concrete measures to be taken in the event of misuse or corruption," it added.