An NGO, iRestore Life Foundation, on Thursday conducted free medical screening on the inmates of Kirikiri Medium Security Prison in Lagos.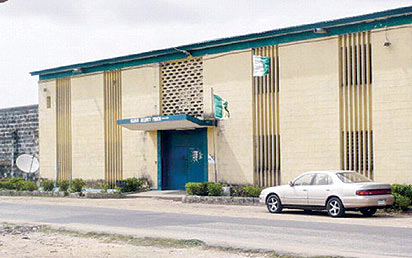 The inmates were majorly screened for skin diseases, respiratory tract infections, eye disease, malaria endemic, HIV and tuberculosis, among others.
The foundation's Chief Operating Officer, Mrs Modupe Adesina, said that the NGO brought the medical outreach to improve the health condition of inmates currently in the prison.
According to Adesina, the NGO focused mainly on the health aspect and will carry out the medical outreach in all the prison formations in Lagos.
"We are here for full restoration of inmates; we carried out diagnosis on them and prescribed drugs to restore their health.
"We are working in partnership with Nimeth Pharmaceutical and powered by Foundation of Truth Assembly Church," Adesina said.
In his remarks, Dr Muriel Inyang, the Head, Medical Team, urged other NGOs to desist from using their foundation as a profit making organisation, but to help the needy in the society.
Inyang appealed to well-meaning Nigerians and business organisations to come to their aid by paying some of the fines imposed on the inmates to regain their freedom.
"iRestore medical outreach consults for various diseases in the prison. We came to assist, because we know that some of the inmates will be suffering from one disease or the other,'' he said.
Also, Dr Emeka Onyeka, one of the medical doctors in the team, appealed to all other NGOs to emulate the kind gesture.
Onyeka call on medical professionals to come to the aid of the inmates as government alone could not do everything.
"We have been going to prisons in Nigeria, and we realised that there are lots of medical challenges among the inmates.
"We are happy to be part of the organisation restoring the life of inmates and going through their medical needs.
"We thank God for making the difference in the lives of prisoners," Onyeka said.
In his remarks, Mr Tunde Ladipo, the Controller of Prison, Lagos State Command, commended the NGO for its kind gesture.
According Ladipo, the Controller-General of Nigeria Prison Service, Alhaji Ja'afaru Ahmed, distributed drugs to all prisons across the country and the largest consignment was brought to Lagos State.
He said that the idea was to improve the health condition of all inmates serving in various prisons across the country.
"The Nigeria Prison Service expresses its gratitude to iRestore Life Foundation for their contribution toward ensuring that the inmates are in good health condition.
"We call on other NGOs to emulate your kind gesture as this will go a long way in improving the health condition of the inmates," Ladipo said.