By Henry Ofulu
It is with great pleasure that I welcome you all to yet another gathering of people who are not tired of letting their voices heard and people who will always stand against oppression, injustice and fight for the future, even though we may not be answered soon but we know that our consistency will pave way for the future and the people we are fighting for.
We want to also use this medium to wish our people and indeed our beloved countrymen compliment of the seasons, merry Christmas and happy New Year in advance.We believe as the year gradually comes to an end a lot can still be achieved, may God grant us the grace to see this year through and witness many more years to come.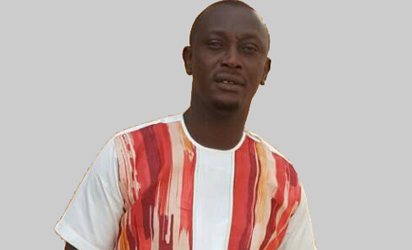 Some people may be wondering why we keep demanding for one thing or the other, but the truth is that no real men will see their kinsmen being humiliated and fold their arms as if there is nothing going on. Freedom fighters, civil right activists and emancipators abound in every nation where the citizens are not regarded by some disgruntled elements and who only think about themselves to the detriment of the populace.
The Concerned Citizens of Okpai Kingdom therefore, will not be deterred by threats from people who wants to buy us over by suppressing the demands we continually make, or who will seat at the exalted seat of power to suppress us through threats, we are not violent but well-educated citizens who know their right and will fight for their right and that of their people not to be suppressed.
We will not be intimidated to call on the Federal Government to wade into the anomalies and the lack of concern being showed by the bodies established by the government to oversee how Oil companies operates in the country and the modus Operandi with the host communities.
The present administration has tried to tackle the problem of unemployment and also promote made in Nigeria products while also encouraging indigenous goods and services, but the question is what happens to the oil and gas industry? Is it meant to be handled by expatriates only? or they have not come to the knowledge of knowing that that sector alone is capable of solving about 40% of the unemployment rate of Nigeria if the number of expatriates that have infiltrated all aspect of operations are drastically reduced and such job transferred to Nigerians?
We the Concerned Citizens of Okpai Kingdom want to bring to the notice of the Federal Government and the President, Muhammadu Buhari on the need to properly check the bodies saddled with the responsibilities of handling foreign companies, and foreigners, ensuring that the policy of Local Content is seriously looked into to ensure that Nigerians are not treated like modern slaves in their own communities.
We are calling on the Federal Government to question the role of the National Petroleum Investment Management Services (NAPIMS), Department of Petroleum Resources (DPR), Nigeria Immigration Service and the under performing ministry of Labour and Employment that allows them not to check the excesses of oil companies operating in Okpai community and indeed the country at large. We are not leaving out the Nigerian Content Board who is the major collaborator in this case. (Based on our engagement, their case will be exposed in details in our future discussion.)
Our land is daily being degraded and polluted with grave effect on our people's health and their traditional means of livelihood.
We are of the believe that the aforementioned stakeholders should also be held responsible for the problem the country is passing through in trying to fix the problem of the Niger Delta, because they have not performed their duties in ensuring that the Local Content Policy is carried out to the latter by allowing the Oil and Gas industry to be over flooded with expatriates who are sometimes not even well qualified than our own people to dominate the companies while our people are being relegated to the back.
For the benefit of doubt, The Nigerian Content Development and Monitoring Board (NCDMB) is saddled with the responsibility of promoting Local content input in engineering and construction, supplies and material utilization through the country technological capability, promote maximum cooperation in communities of oil and gas-producing areas as well as ensure that environmental protection standard are strictly maintained but with what is going on in the oil and gas industry and in our community one wonders if they have forgotten their roles but only interested in their own personal interest.
The National Petroleum Investment Management Services (NAPIMS) on one hand is saddled with the responsibility of enhancing the benefits accruing to the Federation from its investments in the Upstream Petroleum Industry, through effective cost control and adequate supervision of budgets and performance of the Joint Venture Contract (JV), Production Sharing Contract (PSC) and Service Contract (SC) Operations vis-à-vis its oversight functions. We question the effectiveness of this agency as they have grossly compromised; one then wonder just how this country will ever maximize its investment when all these anomalies go unchecked. Where there is heavy capital flight outside the country by these expatriates due to lack of adequate monitoring and enforcement of rules. No proper check, control and cost of project are heavily over bloated leaving little or no margin for the development of community and country.
The Department of Petroleum Resources (DPR) on the other hands has the statutory responsibility of ensuring compliance to petroleum laws, regulations and guidelines in the Oil and Gas Industry and the exploration and importation of petroleum products, it also oversees the safety and other regulations that relates to the exploration and importation of the product but unfortunately they turn their eyes away from most of these anomalies for their selfish gains.
We want to say that, the laws are all-encompassing and well-intended for the betterment of Nigerians and Nigeria if well executed and enforced but they have refused to fully engage our people in the process while flooding our communities with their brothers (expatriates) because the bodies that would have been in the forefront to agitate for us as part of their duties and responsibilities have refused to do so and have turned their eyes the other way for their personal gains.
The Concerned Citizens of Okpai Kingdom, thereby put it to these bodies including the ministry of Labour that it has traded the future of the people of Okpai with expatriates thereby leaving us no option than to remain cleaners and drivers with our good qualifications and this cannot be allowed to continue.
The Local Content Law specifies that Nigerian independent operators should be accorded first consideration in the award of Oil and Gas related contracts and that Nigerian service companies be given exclusive consideration for contracts and services.The essence of this is to increase indigenous participation by prescribing a minimum threshold for the use of Local services and promoting the employment of Nigerian staff in the industry but what do we have, these companies open numerous companies of their own and bring in their unemployed compatriots to our communities to take those contracts and jobs that our people can easily do.
We know our right and as such demand that we be accorded our due right, we are therefore challenging NAPIMS, DPR,NCDMB and the Ministry of Labour and Employment that if they believe they have not compromised and connived with oil companies operating in Okpai Kingdom, let them come forward and prove to us why our community is so neglected and our people will not be meaningfully employed by the companies rather they subject them to casualization which is another form of modern slavery.
We have overborne the burden of being neglected by these companies and we are calling on the Federal Government to intervene on the issue of casualization of our people who are subjected to hard labour and exposed to high risk ends of operations at the peril of their lives, yet also under-paid by these companies all in the name of the bodies responsible for checking their excesses not minding what is happening.
The likes of Dubai, UAE, Angola, etc will never allow expatriates to come and dominate their companies unabated like ours, why is our case different? We should not be left out also if we must tackle the problem of unemployment in Nigeria, we are calling on the Ministry of Labour and Employment, NAPIMS, DPR,NCDMB to do the rightful thing in Okpai Kingdom.
We are also calling on the Economic and Financial Crimes Commission (EFCC) and other anti-graft agencies to investigate the anomalies of NAPIMS, DPR, NCDMB and their rule of engagement with oil companies operating in Okpai Kingdom, with that we are willing to help them by giving them meaningful information that will nip this nefarious act of these bodies and the companies so as to get rid of their activities which has bedeviled our community.
We also call on the Vice President Prof. Yemi Osinbajo who is leading the Federal Government team to dialogue with the Niger Delta Communities not to push our community (Okpai Kingdom) aside in the dialogue as the Concerned Citizens of Okpai Kingdom are not aware of any representative from the Kingdom in the ongoing dialogue.
We are imploring him to ensure that his team dialogue with the right people who are wearing the shoe and knows where it pinches rather than impostors who are parading themselves as representatives without knowing the pains the Kingdom is going through.
Once again, we want to thank members of the fourth estate of the realm who have been in the forefront of the common man in the country, we want to say thank you very much for helping us to convey our message to the appropriate channels.
Our sincere appreciation also goes to the good people of Okpai who have remain non-violence in the face of oppression and neglect but who have embrace dialogue as a means of achieving their goals, I know you are not cowards but civilized Nigerians and we know that with God by our side we will conquer our fear and achieve our aims with what God has blessed us with.
Long Live Federal Republic of Nigeria!!!
Long Live Delta State!!!
Long Live Okpai Kingdom!!!
Long Live Concerned Citizens of Okpai Kingdom!!!.
Henry Ofulu A.K.A De Good is President, Concern Citizens of Okpai Kingdom