By Charles Kumolu
Youth Initiative for Education, Development, and Empowerment of Niger Delta has called on President Muhammadu Buhari to ignore calls to dissolve the board of Niger Delta Development Commission, NDDC.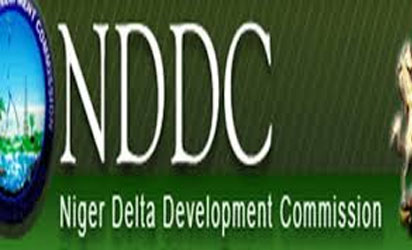 It also accused a former governor of Bayelsa State and an ex-member of the National Assembly, NASS, who is a serving minister as being responsible for such calls.
Briefing newsmen yesterday in Abuja, President of the group, Ambassador Agbonkpolor Splendour, said the argument being used to justify the pressure to dissolve the board, was capable of disturbing the relative peace in the region.
He said: "It is reprehensible, the group said, that they would continue to insist that the tenure of the present NDDC board should expire this December 2017 on the basis of their claim that the said board was appointed to complete the tenure of the board it succeeded.
"That argument is a wasteful attempt to unilaterally rewrite the enabling law that set up the commission. Even the section 5, sub-section 3 which they are relying on is irrelevant as it clearly applies to situations in which there is a substantive board in place and a vacancy or indeed a number of vacancies happen to occur therein."