…'They owe FG $400m (N144billion)'
By Udeme Akpan
THE House of Representatives Adhoc Committee, investigating oil and gas revenue leakages  in Nigeria – which is estimated to be about N6Trillion – has threatened to arrest seven Chief Executive Officers, CEOs, of indigenous oil and gas companies over their refusal or inability to appear before it.
The Chairman of the Committee, Hon Jarigbe Agom Jarigbe, who disclosed this at the end of the committee's sitting in Lagos, thundered that the companies have not shown respect to the Committee, and, by extension, the Federal Government of Nigeria, on whose behalf the committee was acting.
Jarigbe disclosed that the companies must be compelled to appear as they collectively owe the government of Nigeria about $400 million – about N144billion at current exchange rate of $1 to N360).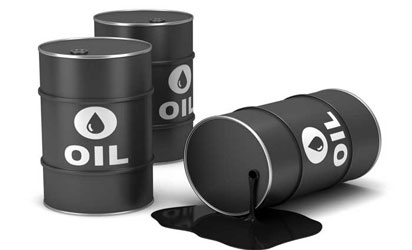 The CEOs of the affected companies, some of  them,  members of the Oil Producers Trade Section, OPTS, of the Lagos Chamber of Commerce and Industry (LCCI) could not be reached as at the time of going to press.
In fact, their names are being withheld because of this challenge.
But the Chairman of OPTS, who is also the Country Chair/Managing Director of Shell Petroleum Development Company Limited, Mr. Osagie Okunbor, urged the Committee to engage with all stakeholders in order to resolve outstanding issues before writing its report.
Mrs Gladys Folashede Odunuga, Head Planning Division, DPR also said the Department was committed to ensuring that operating companies pay their debts to the government.
The committee sitting held at the DPR Office in Lagos last week.
Relatedly, Hon. Ehiozuwa John Agbonayinma, a member of the Committee said, whereas the nation's oil and gas industry was in need of local and foreign investors to explore and produce commercial crude oil and gas, it is imperative that such investors should be ready to operate under terms and conditions put in place by the government.
One of the companies, currently in a joint venture with NPDC (Nigerian Petroleum Development Company) has two Nigerians as chairman and Chief Executive Officer, produces 10,000 barrels per day, BPD; was acquired from SPDC (Shell Petroleum Development Company) in November 2011 as a result of the Local Content Act signed into law in April 2010.
Another firm has a Nigerian as Executive Chairman/CEO and it operates two OMLs.
Yet, another one, which has oil and gas interests in West African nations, including Nigeria, has both its chairman and chief CEO as Nigerians.
One of the firms in question also operates as an oil exploration and production company, in collaboration with a Canadian outfit and has been operating an OML which it won in 2003.