By Dotun Ibiwoye & Davies Iheamnachor
THE Movement for the Survival of the Ogoni People, MOSOP, and Council of Ogoni Traditional Rulers, yesterday, traded words over purported invasion of MOSOP's secretariat in Bori, Ogoniland, Rivers State by the military.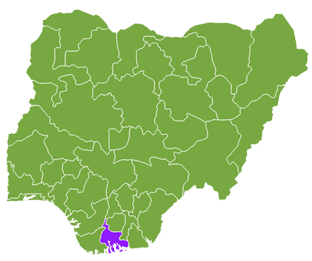 MOSOP had accused Robo Micheal Limited and the Nigerian Army of forceful occupation of its secretariat in Bori.
MOSOP's Publicity Secretary, Fegalo Nsuke, in a statement, yesterday, said: "About 1.00pm yesterday (Wednesday), two military tanks and about 10 trucks loaded with heavily armed soldiers took over the secretariat of MOSOP forcing their way into the main hall to provide backing for a meeting between RoboMicheal and some Ogoni chiefs. We are shocked that Robo Micheal, a strange company to Ogoni people who claims to be the new operator of Ogoni oilfields on its first visit to Ogoniland, could only convey such a frightening and intimidating character reminiscent of the brutal years of Genaral Sani Abacha, forcefully occupying our secretariat and depicting a strong determination to crush and kill any Ogoni opposition against its intents to resume oil production in the land.
"Indeed,  Robo Micheal Limited yesterday demonstrated its inhuman side and true personality signaling real danger to the peace and security of our people. The action of Robo Micheal smacks of the return of military oppression in Ogoniland. We condemn this action of Robo Micheal and the penchant of the Nigerian authorities to deploy troops to repress the wishes of our people.
"We demand a probe into the military occupation of our secretariat yesterday especially given the fact that we have not approved our secretariat for a meeting with Robo Micheal. We specifically call on President Muhammadu Buhari to protect the Ogoni people from this alliance between Robo Micheal and the military. MOSOP wants to reiterate that as an indigenous community, the only demand the Ogoni people have made to the Nigerian state is that our our rights and dignity be respected and this is contained in the Ogoni Bill of Rights," the statement added.
But speaking, Chairman of Council of Ogoni Traditional Rulers, Mene Bua-Bagha, HRH, King Suanu Baridam, who was among the decision makers that brought Robo Michael to Ogoni,  said: "We the chiefs, elders and youths of Ogoni invited Robo Michael Nigeria Limited for a meeting. Based on the security situation, we brought military men and police to secure the place.
"Even before officials of the company arrived, some miscreants, who we suspect were hired to destabilise the meeting, came to cause trouble but the security we have on ground saved the situation. Later, when the company's officials came, they also came with their own security. You cannot expect that persons like that would move to a community without security escorts.
"The company did not storm the community as alleged by MOSOP. They did not also cause any trouble. I am a member of MOSOP and a traditional ruler. The visit of the company was planned based on the meeting and resolution of the highest body in Ogoni, the Supreme Council of Ogoni Traditional Rulers."
Also, speaking, Director, Operations, Robo Michael, Mr. Festus Uchenna, denied the allegation that his company invaded Bori with military men, saying: "There was nothing like invasion as MOSOP has claimed. What happened was that the company used security based on the volatile nature of the region. They (traditional rulers) called us to come and explain to the people what we have for them. We got some threats so we went with security. The youths, chiefs, women and elders numbering over 1,500 were present at the venue, so how could the military have broken in?"