… Says DPR's sealing of filling stations, sheer hypocrisy
By Ochuko Akuopha
NATIONAL Association of Nigerian Students, NANS, Zone B, has told President Muhammadu Buhari to disengage himself from the Ministry of Petroleum Resources as Minister and make Ibe Kachikwu  substantive Minister following the lingering fuel scarcity in the country.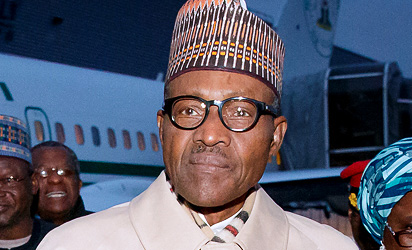 NANS held that "Buhari's pseudo heading of the Petroleum Ministry has presented an uncertainty in the petroleum industry, and we therefore call for a substantive Petroleum Minister."
The zone, in a statement by its Coordinator, Comrade Pedro Obi, said: "Nigerians have been made to pass through untold hardship for a fault of not theirs, with conflicting and counter directives emanating from the top hierarchy of the petroleum industry.
"Blaming filling stations/petroleum marketers is way being ignorant of realities, as our team of petroleum monitoring task force, has found out that Premium Motor Spirit, PMS, is being sold at high rate in depot and you can never expect somebody to sell less than his/her cost price.
"Department of Petroleum Resources, DPR sealing of filling stations is sheer hypocrisy, as to us, if they are serious about controlling the price of the product, they should go to the petroleum depots where these private filling station owners lift product.
"Nigerians have been deceived, stolen dry and the various promises of reform in the industry have turned into a mirage as a result of nepotism occasioned by an incompetent manning of the industry.
"The Minister of State for Petroleum Petroleum Resources, Dr. Ibe Kachikwu, has not been given free hand to carry out his laudable plans for the sector. It is on this note, we call for the upgrade of Dr. Ibe Kachikwu as the substantive Minister of Petroleum Resources.
"At this point of our nationhood, if truly Buhari means well for the suffering Nigerian masses, this is surely the irreducible minimum demand, President Buhari can give to Nigerians, if he actually means well for us."