By Ishola Balogun
Retired Justice Salihu Muhammad, has expressed his love for Ahmadiyya Muslim Jamaat saying he would continue to be lover and friend of the jamaat till he dies.
The former Grandkadi of Kwara State Shariah Court of Appeal, Ilorin said this in Ilaro, Ogun State while giving a goodwill message to all members of Ahmadiyya during the just concluded Jalsa Salana, in Ilaro, Ogun state.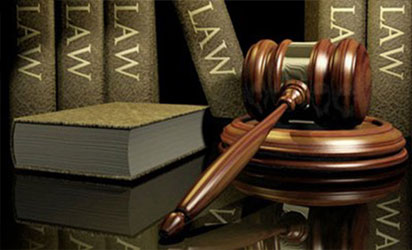 According to him: "I am one of the lovers of Ahmadiyya community in this country. I love Ahmadiyya because Ahmadiyya loves all. They have no hatred for any person.  They promote peace.  May Allah reward them immensely.
"My knowledge and experience of the activities of the Ahmadiyya Muslims Community dates back to 1975 during my preliminary studies days at the ABC/ABU, Kano.  The university college under reference became full-fledged university in 1977/78 academic session and I happened to be one of the pioneer students.  Which means I am older than many of you here today in Ahmadiyya. I am a lover and friend of Ahmadiyya and I will continue to be lover and friend of Ahmadiyya until I die.
"During this period, I came across an Ahmadiyya member who still remains a good friend till today.  He gave me some books written by Ahmadiyya scholars to assist me in my studies of Islam in the university.  The nine books he gave me helped me a great deal.
"Nobody can decide who is a Muslim among us, except Allah who created all of us can say who is a Muslim or not. Once you profess the Kalimah, you are adjudged to be a Muslim.
"Ahmadiyya community is in the forefront of propagation of Islam, the resources they commit in different programmes is unprecedented. They are so organized, very disciplined, so hardworking.  I also receive several Ahmadiyya publications on regular basis.