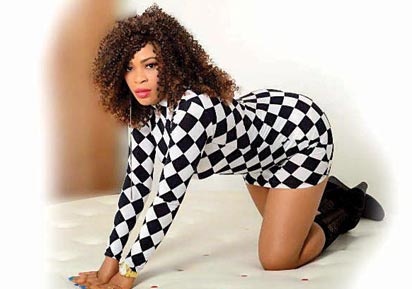 Adasounds
By Ayo Onikoyi
Over one year since the death of her former manager, Babatunde Okungbowa, popularly known as OJB Jezreel, budding Afropop singer, Adasounds makes a great return to the Nigerian music scene with her latest single, 'My Baby'.
After over one year of silence, Stephanie Adaeze Ofor, otherwise known as Adasounds, has just perfected her act in a new single titled *'My Baby'* produced by award-wining Puffy Tee and destined to be a chart topper.
Adasounds, for those who may not know, kept away from the entertainment scene because of the demise of her erstwhile manager OJB Jezreel. Now that her mourning days are over, she is back with a bang and her new song, 'My Baby' is practically on every media platform; Radio, TV, Social Media etc. "Have you ever listened to a song and remembered what exactly life was like when you first heard it? You don't have to go too far to fetch such songs, as a lady who is endowed to create such songs has just put her overflow of emotions into action," she says when speaking of the single and what it has to offer .