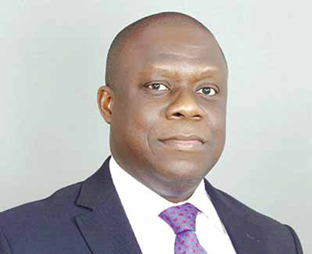 *Kazeem-Adeniji-Lagos-AGF
Lagos State Attorney- General and Commissioner for Justice, Mr Adeniji Kazeem has been honoured with the award of Attorney-General of the year by the prestigious Esq Legal Magazine at a ceremony held recently.
Public Affairs Officer of the ministry,Mr. Kayode Oyekanmi, said Mr. Kazeem dedicated the award to the governor of Lagos State, Mr Akinwunmi Ambode for his support for justice delivery in the state.
Quoting the AG, Oyekanmi said: "The modest achievements so far recorded in administration of justice in Lagos State is a pointer to the fact that our pragmatic governor is a firm believer in the rule of law and passionate about providing easy access to justice for all, especially the indigent in our dear state.
"This can be seen in the rapid reform going on in the justice system and resources being expended by this  administration." towards strengthening the gains already made.
It is noteworthy to mention that in the past ten months the State Government has commissioned: Lagos State DNA and Forensic Centre, Sikiru Adagun Courthouse, Ajegunle and Olusola Thomas Courthouse, Badagry."
While thanking Esq Legal Magazine for the recognition.