By Monsuru Olowoopejo
lagos—Governor Akinwunmi Ambode of Lagos State, yesterday, disclosed that the state  had introduced soft skills in secondary schools aimed at assisting students compete with their peers globally.
Ambode explained that soft skills were interpersonal relationship etiquettes that if exhibited by the students, would endear them to multinationals recruitment among others, or partner those well skilled among them.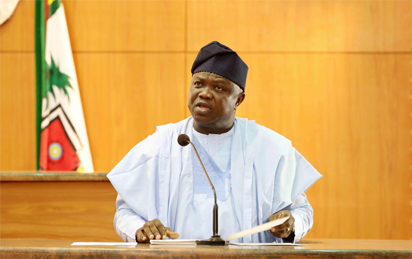 According to the governor, the introduction of the Soft Skill at the Year 2017 Pens Down ceremony for over 120 teachers that retired from Education District 1, held at the Nigerian Union of Teachers, NUT, Pavilion, Ikeja,
Ambode said: "The focus of my administration is to ensure that students have vocational and technical skills for life after school. And to boost these skills, we have introduced soft skills, which deal with their character and other things that can assist them become successful individual in future. We believe that the introduction of the skills will assist students compete favourably with their peers globally. That is our target. We do not want to produce students that can only operate within the state."
On reason for the introduction in Secondary schools, he stressed that it was to ensure the students inculcate the skills before either gaining admission into tertiary institution or for those that would want to establish their own businesses after graduating from any of the Technical Colleges in the state, to have the skills.
Ambode, who was represented by the Tutor-General/Permanent Secretary, Education District 1, Dr. Oluyinka Ayandele, stressed that the state government was combining both to ensure academic excellence in Lagos.
Earlier, State Head of Service, Mrs. Folasade Adesoye, who was represented by Mrs. Rasheedat Olatunji, urged the retirees to remain active in other business that would further keep them busy.