By Rotimi Ojomoyela, Levinus Nwabughioga, Omeiza Ajayi
Former President Goodluck Jonathan, Speaker Yakubu Dogara of the House of Representatives and Governor Ayo Fayose of Ekiti State, yesterday, paid glowing tributes to President Muhammadu Buhari who clocks 75 today.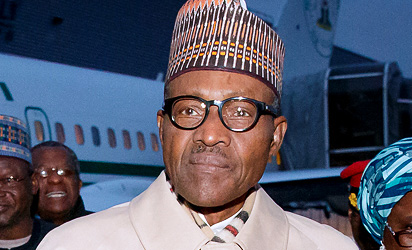 Jonathan  described Buhari as a statesman whose rare experience in leading Nigeria at different times  has earned him a special place in history.
"I wish to most sincerely congratulate you on your 75th birthday. My family and I are pleased to join your numerous well wishers to felicitate with you as you mark this day,"the former President said in a statement by his media adviser, Ikechukwu Eze.
"Your Excellency, you are a statesman whose place in history as Nigeria's leader, at different epochs in our nation's development journey, is guaranteed.
"I pray that God Almighty that has kept you alive and healthy will continue to protect and strengthen you as you lend your efforts to the bid to realize our collective dreams for a greater and more prosperous nation".
Fayose, while congratulating Buhari, however, urged the President to quit the stage when the ovation is loudest.
A statement by the governor's spokesperson, Mr Idowu Adelusi, quoted his principal as telling journalists in Ado-Ekiti, Ekiti State capital  that Buhari had served the nation as far as he could  in his old age.
"This is to congratulate Mr President as he clocks 75. I want to thank God for his life and pray for good health in the service of our nation and that he continues to age with grace. I wish him the best. He represents us all and we owe him prayers and cooperation where necessary, just as we also need to criticise him too where necessary," the statement  said.
"I am not a fan of an old man and this is not personal and peculiar to President Buhari. We need an agile president come 2019. We need somebody that is experienced and agile. He shouldn't contest and the decision is his and his party. But that is not going to stop me and my party from taking over from him and his party come 2019," he added.
Dogara, in a statement,  praised Buhari for his uncompromising stance to achieving full economic recovery and growth for Nigeria.
He described the President as a visionary and prudent leader who carved a nitch for himself as military Head of State and has brought to bear his long standing pedigree as an incorruptible leader in the discharge of his duties as a civilian President and commander-in-chief of the armed forces.
Also congratulating the President on his birthday, the ruling  All Progressives Congress, APC, urged Nigerians to keep faith with him as he strives to enhance the fortunes of the country.
In a statement by the National Chairman of the party, Chief John Odigie-Oyegun, APC said: "We attest that under his leadership, the President Muhammadu Buhari administration is building a new Nigeria for our progress, peace, unity and prosperity; restoring our country to its deserved standing among the comity of progressive nations; fighting corruption and repairing our value system; diversifying our economic revenue base, creating jobs and economic opportunities for Nigerians; bringing succour to the insurgency-ravaged North-East; reforming the oil, defence, pensions, and other critical sectors and creating a world-class transport system, among others".