The Deputy President of the Senate, Senator Ike Ekweremadu, has asked the federal and state governments to invest in vocational training and skill acquisition programmes in order to meaningfully engage the youths.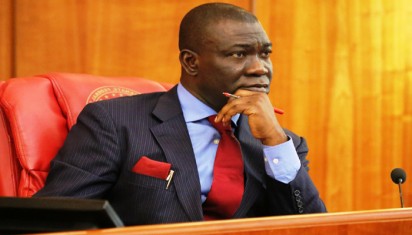 Speaking at the inauguration of a vocational training institute, Learn and Work European Vocational School in Enugu at the weekend, Ekweremadu observed that the unemployment rate had soared because of the failure of government to come up with practical and workable strategies to resolving the problem.
The institute, which has Ekweremadu as its promoter, is being managed by the CEPU Education Group, Italy.
The European Vocational School is designed to train young people in different skills, such as web design, tailoring/dress making, plumbing, gardening, food services and hospitality, agriculture, among others. The training is packaged to last for six months or 320 hours after which graduates are presented with graduation certificates.
Ekweremadu expressed concern that the nation's tertiary institutions churn out graduates, without any prospects of employment, noting that the vocational training school had been packaged to fill the yawning gap in the system.
"It's really unfortunate that we have engineers that can't construct anything; we have technicians that can't fix anything; we have plumbers who are just disasters," he lamented.
He expressed optimism that the institution would in the next five years effectively address the problem of unemployment as those who pass through the school would not only be meaningfully engaged, but would also have their minds taken away from crimes and unnecessary agitations.
"We must come to terms with the fact that government alone cannot solve our problems. Civil and public services cannot provide jobs for the entire populace. We must invest in vocational training, otherwise in the next 50 years, the nation will be in a serious problem," he said.
Earlier, the President of the Institute, Dr Francheto Politori identified education as a driving force that would assist nations in their development initiatives.
He disclosed that the vocational school was one of their packages for Nigeria, noting that they had plans to organise other types of professional courses and opening of schools starting from kindergarten to high school, and the universities.