Iceland international Olafur Skulason is confident that his side can qualify from one of the toughest groups at the 2018 World Cup that includes Lionel Messi's Argentina.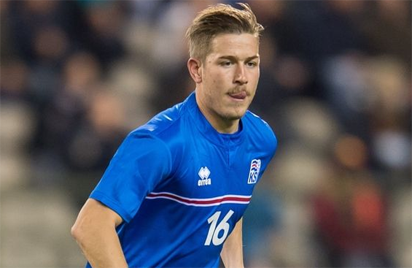 Iceland, a country of a mere 334,000 people, have been drawn against Argentina, Nigeria and Croatia in Russia next summer.
Skulason, though, insists that he and his team-mates "love the challenge" they have been presented with, having already shocked the world at Euro 2016.
Participating in their first major international tournament, Iceland qualified from Group F in second place, ahead of Portugal, and knocked out England in the Round of 16 after a famous 2-1 win. So ebullient is Skulason, he insists they have already set the goal of making the knockout stages.
"We want those big games. We want to play against Argentina. What an amazing team to play against in the first game ever for Iceland in the World Cup! "To play against Lionel Messi and the Argentine team in Moscow, just a fantastic experience!"
Iceland are all too familiar with Luka Modric and Croatia, having played them in qualification. Iceland won at home, and lost away, but would top their qualifying group by two points while Croatia defeated Greece in a two-legged play-off to reach the finals.
"It's going to be great. Of course, we know ourselves – we can win against Croatia, we know that. We've done it and we played them so many times, it's getting boring now. But they are a very good team of course and we have to be on top of our game to do it," he added.
"And Nigeria are the best team in Africa at the moment, they are very, very strong. It is a very difficult group but I'm pretty confident we can pick up points and our goal is to qualify, to be in the top two places."
"That's 100 per cent our goal and we believe we can and we'll see how it goes."