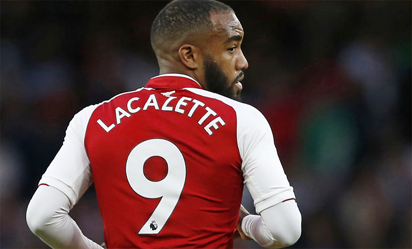 Lacazette
Alexandre Lacazette joined Arsenal from Lyon this season for a price that has left many expecting more than the ordinary from him. But for Lacazette, who has had an encouraging first season in the Premier league, the aim is to win titles.
The 26 years old France International who has scored eight premier league goals won the Community Shield with Arsenal at his first time of asking and is looking forward to a career filled with trophies at the club.
"It's not bad, it's encouraging [for me this season]," he said in an interview. "It's good because I was able to score goals for the team. I feel good in the game. I like it in England so that's not bad. I know I can do better but I don't want to move too fast. It's a year of adjustment. I'm happy.
"I would like to win a title, even though, in August, I already won the Community Shield. But I would like to win a cup, or a championship will be hard, but I'd like to win the Europa League."
"It was a great experience," he said. "I was eager to experience that game because, within 10 minutes of arriving at the club people had told me about it and said that it was a game to win both for the club and for the fans.
"I also felt that from the fans because, even two weeks before I could feel the pressure from those who were already talking to me about it. It was a good positive thing. I had this experience in my former club so it was good."