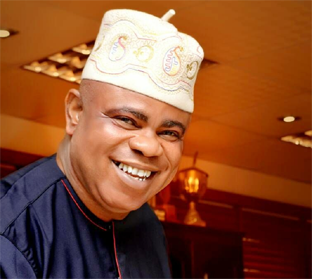 Hon. Ayoola
By Emmanuel Okogba
In the spirit of the season and keeping with his campaign promise of running a unifying administration, Chairman of Ajeromi Ifelodun Local Govt Area Hon. Fatai Adekunle Ayoola has added beauty to key areas in the local government by putting up Christmas trees and lights to commemorate the celebration of Christmas.
The project tagged "Light Up Ajegunle" covered areas like the round-about that connects Oregie to Boundary and Suru-Alaba which was demolished and a better park-like structure put up to accommodate the tree and other decorations.
Also, a sculptured hand carrying a cowry which symbolises the meaning of Ajegunle –wealth, was erected to as the Chairman puts it 'restore Ajegunle'
Speaking further, he disclosed that his government is forming a synergy with the Lagos state government by replicating what Governor Akinwunmi Ambode is doing all over the state.
Ayoola who not too long ago marked one-hundred days in office has not rested on his oars since his inauguration, making sure that projects are rightly awarded and are not abandoned by contractors.