By Chioma Obinna
Today, the official Human Immuno-Deficiency Virus (HIV) prevalence in Nigeria is 3.2 per cent among the adult population, meaning about 3.4 million Nigerians live with the virus. Meanwhile, many people living with the virus in the country are not getting the care and treatment they need. As of March 2017, the United Nations Programme on HIV/AIDS (UNAIDS) report showed that only about 1.4million people living with HIV and Acquired Immune Deficiency Syndrome (AIDS) in Nigeria were enrolled on treatment.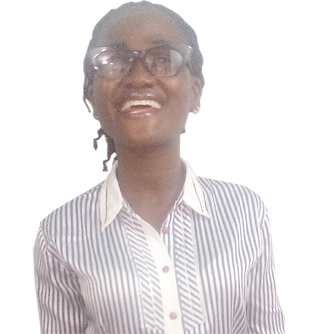 According to the UN 90-90-90 target to end HIV epidemic by 2020, 90 percent of all people living with HIV will know their HIV status, 90 percent of all people with diagnosed HIV infection will receive sustained anti-retroviral therapy and 90 percent of all people receiving ant-iretroviral therapy will have viral suppression. It emphasized that ending the AIDS epidemic is more than a historic obligation to 39 million people who have died of the disease.
However, reports from other countries like in the United State of America have shown that many people living with HIV are living longer and healthier today, thanks to treatment, strict adherence to drugs and the dos and don'ts associated with HIV/AIDS.
Many reports have shown that improving access to HIV testing and treatment saves lives and prevents new infections. According to the report of the United State National Centres for Disease Control and Prevention (CDC), eight out of 10 HIV infections are transmitted by people who are not diagnosed or not on treatment. Of the estimated 1.1 million people living with HIV in the United States, 85 percent were diagnosed and knew they had HIV, and 49 percent had the virus under control through HIV treatment, according to new CDC estimates based on the most recent national data from 2014. Studies have also shown that among people who have achieved viral suppression, HIV is detectable only at very low levels in the blood or is undetectable with standard tests. It has also been confirmed that viral suppression allows people with HIV to live longer, healthier and dramatically reduces their risk for spreading HIV to others. Thanks to experts who are now controlling HIV through treatment — called viral suppression. However, Sunday Vanguard reports that reducing the number of undiagnosed HIV infections and getting more people into care present the greatest opportunities to improve viral suppression in Nigeria.
Today, we can authoritatively report that many people living with AIDS (PLWAs) even in Nigeria are also testing negative. One of them, 23- year-old Ms. Adeola Ganiat Ajetunmobi is a living testimony of treatment adherence. Although her experience at first was not palatable, her strong will to survive made her to overcome the many challenges even from her immediate family.
Adeola was made to deal with discrimination, myth, superstition. Seeing her almost turned to an outcast in her father's house was enough discouragement but she never allowed that to weigh her down. "I went to churches and I was told it was a spiritual attack. I prayed but, at the end of the day, I decided to go to hospital because, even with prayers, I still needed the doctors", she narrated.
"I suffered so much humiliation, so much sleepless nights. The humiliation didn't get any better as I journeyed through rough roads for about two years". According to her, friends who should ordinarily be comforting her took to the street as the announcers of her predicament. Adeola, who sees the mercy of God as her saving grace, said: "I owe all to God for the nature He has given me. I am naturally a strong person. Nothing moves me. " According to the survivor, who is now an Adherence Youth Counselor for HIV, although her mother stood by her, she (mother) was also scared at the same time. However, her strong nature prepared her to tackle the disease headlong.
"I had sleepless nights, boils all over my body and, for years, I was suffering with pus coming out of my body. At a point I was thinking it was spiritual since I come from a wealthy home. I was almost dying when it was finally confirmed at two years after at Randle Hospital, Lagos. When I got there, they did not attend to me. I sat down, shortly thereafter I fainted. From that point I did not know what really happened."
Bad news spread like wild bush fire.   The first message she received on her hand set after she regained consciousness was from her closest friend: "I heard you are HIV positive."
Stigma and discrimination
Adeola recalled how she was made to sleep in the passage in her father's house for two years, whether it rained or not, because of her AIDS status.
"One thing about me is that any situation I find myself, I am always strong. Before you knew it, the news was everywhere. 'She is HIV positive'. Stigma and discrimination took over everything around me. Even my family and my blood relations stayed away from me up to the extent that they refused to sit where I sat. It was that bad. Anything I did then was a problem. None of them wanted to have anything to do with me."
Although her mother picked courage to stay by her, apparently out of ignorance about the disease, she too was scared of being infected by her daughter.
"My mother stood by me but she too was scared. She had to go and meet one of the staff-members of the facility where I was being attended to, to know if she could still do something with me. The people counseled her that there was no problem", she said.
The most painful thing to Adeola was that her most trusted friend deserted her and took to the street to broadcast her condition.
"Sadly, my closest friend took it upon herself to broadcast it. Each time people saw me anywhere, even in the church, they will pinch themselves and say, 'Are you sure she is positive?'", she stated.
"It was hell. None of the doctors believed I was going to make it."
After diagnosis at Randle Hospital, Adeola was referred to Mainland Hospital, that is, the Infectious Disease Hospital, and, upon examination, she was told that her case was critical.
The doctors could not find any CD4 to place her on anti-retroviral drug.
"I was in admission for six months. After treatment, I was sent for CD4 count test. Sadly for me, there was no CD4 count. One of the doctors said to me, 'Are you sure you are a human being?' I told him I didn't know but that everything was in the hands of God.
"I was told that they could not start my ARV without CD4 count. They did the CD4 count four times in a month but there was nothing. In my room, like 10 doctors will come. At the end of the day, they placed me on a drug and I used it for two weeks and after which they re-tested me and got one CD4 count. They now said with the one CD4 count they could place me on drugs."
Viral suppression 
Thanks to technology as, today, adherence to anti-retroviral drugs is showing hopes that, with consistence, many of the PLWAs on treatment may become non- detective.
Adeola's treatment was not without challenges. Her words: "They told me that the drug they were going to start me on will look as if a masquerade was chasing me and it was true. The first day I swallowed it, it was hell; later they changed the drug. Since then I have been on drugs, one in the morning, one in the night. After six months when I went back to the hospital, my CD4 count was 57. The doctors were marveled and said, 'Adeola, you are adhering to the drugs', and I told them 'I don't want to die'.
Today, Adeola is non-detective for HIV as her laboratory test now shows negative for HIV.
Conquering HIV
"When I was in hospital, I took it upon myself to talk to others in the wards that they should not take it too personal because HIV is not the end of it", the survivor said.
"One thing I also remember that doctors always told me that time was that 'it is not HIV that kills people, it is the thinking that leads high blood pressure, even death."
Asked how she was able to adhere to the drugs, she said: "I have my alarm since I was placed on one drug per day and you can take it only when you want to go to bed or you want to relax. So my drug is by 11 pm. Even when I am sleeping, my phone will ring and I will stand up and swallow it. To God be the glory, I am living with HIV but, today, if I run a test, it will come out negative.
"You must not exceed the time you are supposed to take your drugs, not even with a minute after."
Adeola narrated how she took her boyfriend to do HIV test.   "My boyfriend, before we started dating, did not believe I was HIV positive but I wanted him to know. I was running a programme with FHI then as a mentor – mother. I called him that we should run this test because if I told him I was HIV positive, he may not understand. And one reason I wanted to tell him and also run the test was because people do not like dating HIV positive people. I took him to the HIV screening facility and we ran the test together and we were both negative. When I told him 'do you know I am HIV positive?', he said it was a lie. 'How can you be HIV positive and you are testing negative?' I explained to him that, that was the work of adherence to drugs".
'Why I decided to survive'
Asked why she decided to survive even in the face of many challenges, she said: "I decided to survive because there are other people living with other diseases more deadly than HIV. With my own drugs I can live it. The secret is adherence. You need to be serious about your drugs and you don't joke with the don'ts and dos. If I have malaria I will go to hospital because my immune system is already complicated. It is not like non-HIV people. We were counseled in hospital not to take anything anyhow. We were warned not to take alcohol, herbs, or make love without condom."
She advised: "People should go out there to do the test; being HIV positive is not a death sentence and not the end of the world. You can still be whatever you want to be. Your dreams can be achieved if you take your drugs. Malaria also kills if not well managed. I know of people that died of malaria. I tell people that cancer is worse than HIV. HIV, if not blood to blood, you will not get it. There are other diseases like Hepatitis B and Ebola, with skin touch you contract them and within a twinkle of an eye you are dead".