By Iyabo Aina
On Tuesday, December 5th, 2017, fast rising music artists Highonfi and Jkinggz, were made aware by scores of fans, friends, and supporters that Mavin Records' artist Reekado Banks, had released a song which featured significant portions that they believed to be heavily copied from Highonfi and Jkinggs' song 'Birthday'. Reekado Banks' song was, ironically, released on his birthday.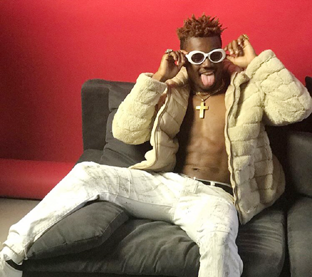 Upon listening to the song, Highonfi, Jkinggz, and their representatives agreed with the fans assessment that Reekado Banks and Tiwa Savage recorded a significantly similar chorus. The lines in question are "Go go go shawty; shawty it's your birthday" which is repeated multiple times in both songs.
While, the lyrics themselves were popularized by 50 Cent, the artistic presentation by Highonfi is vastly different from that recorded by 50 Cent; yet, eerily similar to that later recorded by Reekado and Tiwa. The only logical explanation is that it was copied and imitated with no credit given.
The facts supporting this claim are two-fold: first, the song 'Birthday' was recorded in September of 2017 (as can be seen by several videos on Highonfi and Jkinggz Instagram pages). Secondly, 'Birthday' has accumulated over one million plays on Soundcloud over that time period. While it is quite possible that it is a coincidence that two Nigerian artists released significantly similar choruses, with the same cadence, melodies, and vocal inflections; all within birthday month of each other.
But the artists and their business team do not believe that to be the case, instead they like to let the world know that they fully understand that this sort of poaching by bigger artists happens quite frequently in the music business; it does not, however, make it right. Particularly in a nation like Nigeria whose failure to respect quality control, copyrights, and other fundamental rights of ownership and livelihood has caused systematic problems that continue to afflict the nation.
In this note, the artists, Highonfi and Jkinggz, have chosen to make this public in order to stand up on behalf of all of the artists out there who do not have a machine behind them, and must fend for themselves. For such artists, their creativity is all they have. The artists therefore said they will continue to push their single 'Birthday', which video have just been released, and humbly ask for the continued support of their fans.