As preparations for the 2018 Access Bank Lagos City Marathon continues, IAAF listed gold medal runners have indicated their interests to vie for the $50,000 top prize of the event.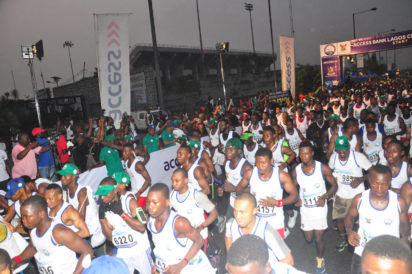 The runners include Matebo Levy with personal best of 2.05.16, Kenyan duo Julius Kiplimo Maisei with a personal best of 2.0813 and Patrick Kipyegon with 2.08.07. The women are Alice Timbli, 2.25.03 and Georgina Jepkirui Rono 2.21.39.
Already many gold and silver label marathoners have signed for the 2018 marathon. These athletes are expected to be part of the 2018 Marathon expo, being planned by the organisers.
Apart from the expo, Yusuf Alli, General Manager Access Bank Lagos City Marathon revealed so many things are being done differently to ensure that the 2018 marathon will be at par with the world best.
"There will be several training for all categories of staff including the media, medical, and technical officials. Our aim remains an IAAF Gold Label before our fifth edition and focused on getting and all hands are on deck to ensure that we achieve the set goal and target," said Alli.