By Dapo Akinrefon
LAGOS — THE Aare Ona Kakanfo-designate of Yorubaland, Dr. Gani Adams has called on Yoruba people to promote their cultural heritage in all ways possible saying it is the only unique identity they have as a race.
He said this, yesterday at the annual Ogun Ajobo festival held in Ikorodu Townhall, Lagos.
Dr. Adams noted that celebrating the Ogun deity is always a unique experience, because it is usually celebrated in the season of festivals.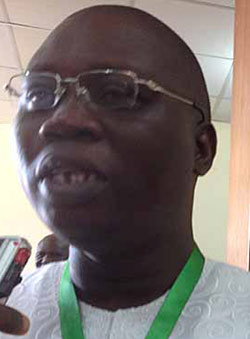 He said: "Ogun is no doubt a popular Yoruba heritage. But its popularity transcends Yoruba land because of its peculiarity. As a matter of fact, Ogun has over the centuries become a global phenomenon."
According to him, the Ogun deity created the pathway that linked the luminous world of gods to the physical plane of the human.
He said: "As popular as this heritage may sound, however, much is still needed to be done to showcase the god of iron and his peculiarities. We have a rich culture in dressing, greetings, eating and in relating with our God, the Olodumare.
"Therefore, it will be my joy, to see that we rather promote the Yoruba cultural heritage in the various ways possible. This is the only unique identity we have as a Yoruba race."
"I am convinced without any iota of doubt that truly the Yoruba deities and traditional institutions remain sacred", he added.