A food Enthusiast, Mrs Ada Mgbeahurike, has urged governments at all level, to invest more in the agriculture sector, to boost revenue generation and create jobs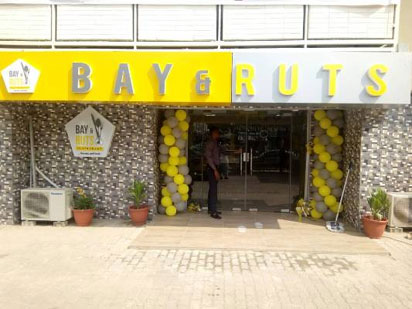 Mgbeahurike, also Chief Executive Officer of Bay and Ruts Fast food, gave the advice at the official opening of her mega fast food arena on Friday in Victoria Island, Lagos.
She said that more investment in the sector would also increase food items and supply across the country.
"This has become important because investments on growth of agriculture potentials would create opportunity for people to do business and reduce unemployment.
"I stop my office work for food business because of my passion for it. The industry is full of opportunities that can sustain individuals.
"It is high time for Nigerian youths, old and young to "think out of box" and venture into agricultural business.
"The sector is capable of solving unemployment challenges, making one a self employed and boost the revenue profile of the economy, " she said.
She said that although Nigeria is endowed with large population of people, not much has been done to engage the teeming youths in the agricultural sector, to promote self-reliance.
"Although, I am into the business to make profit but my passion for the industry drives me and also the opportunities in the sector is enormous that people can tap into it.
"My advice for people is to stop seeking for employment and think of creating employment for themselves; agricultural sector is one of the avenue that one can venture into for self-reliance," she said.
According to her, proper investment in the agricultural sector will attract and influence visitors, investors and also encourage more people to venture into the agriculture businesses.
"Governments must focus and do more in harnessing agriculture potentials that abound within the country; this is important because it will help to improve revenue generation and further reduce unemployment.
"Although, the governments at all levels are doing their best but they need to do more, because the population of the country is increasing day by day.
"Agriculture can be used to generate revenue because if people patronise agricultural products and fast food arena across the nation, jobs will be created and more revenue will be realised.
"If 100 people visit several fast food daily, you will definitely need young people to attend to them, which will boost revenue for governments and also create room for employment," she said.
Mgbeahurike urged the government to make available all the necessary incentives that would encourage and attract youths and individuals into agricultural business.
"They need to be encouraged because we need more youth and vibrant individuals in the sector to boost supply of farming produce.
"The demand is more than the supply, people consume more than what the farmers supply, " she said.
She said that if the supply was more than the demand, food items would be cheaper and people would be able to eat conveniently at home and also patronise fast food.
"We will make more profit upon demand and the government revenue will also increase," she said.
NAN