By Simon Ebegbulem
MEDICAL experts in Benin City, Edo State, yesterday raised alarm that excess blood in the body is dangerous to health, urging Nigerians, particularly the rich to do blood donations every six months to save the lives of those in need of blood.
This was disclosed at the free blood donation Initiative held at the Benin Central Hospital, organized by the Edo State government in collaboration with the Women´s Health and Action Research Center (WHARC) and the Tom Obaseki Foundation.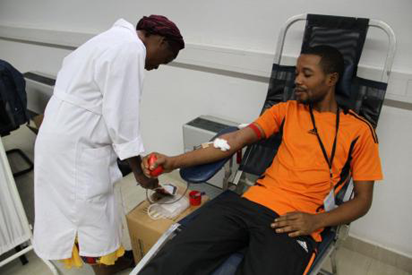 Declaring the free blood donation open, the Edo State Commissioner for Health, Dr. David Osifo, who stressed the need for Nigerians to donate blood to the needy, lamented that ¨as a consultant paediatrician, one of the greatest challenges I face when I am operating a patient is bleeding. You sent for blood and they tell you there is no blood and the patient passes away. And you also know that ordinary malaria fever is still killing our children because they are short of blood and there is no blood to transfuse them and this could lead to death.
¨Or because the parents could not afford blood, a pint of blood is about N6,000 and they can´t afford it and they just watch helplessly and agonizingly to see their child dieing. We felt that should not happen at this time.
We may not be able to transform our health institution to a standard that is attained abroad, but the little things we can do to save our people´s life, we felt we should do that.