A High Court of the Federal Capital Territory has held that the earnings and assets accruing to oil magnate and Aiteo Energy boss, Benedict Peters, were acquired legally through legitimate sources. This follows a similar ruling quashing multiple money laundering charges and bribery of election officials indictment against Mr. Peters.
Trial judge, Justice Valentine Ashi, handed down the decision in his judgment in a suit before him challenging the legality of the ownership of assets and property belonging to the Aiteo boss.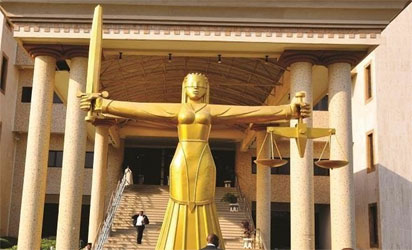 In the suit, the plaintiff, Moses Uyah, had alleged that Peters' acquisition of a number of assets was fraudulent because he was unable to account for income or earnings from which such purchases were made.
He had asked the court to find that Peters' acquisition of the properties were illegitimate and that he was also living above his means and that the funds utilised for the purchases were the proceeds of corruption and illegitimate dealings.
Peters, in response, produced evidence to demonstrate his sound business practices over the past 25 years in the oil and gas industry, as well as evidence from financial institutions for funding raised over several years which allowed him to invest and conduct business that resulted in the considerable success of Aiteo Group.
Justice Ashi found that on said evidence produced in the court, Peters had established that he had a credible and verifiable means of livelihood.