By Peter Egwuatu
The Debt Management Office, DMO has disclosed that  N10.96 billion sovereign green bond, the first ever in Nigeria and Africa, which opened to the investing public yesterday, is risk free and targeted at specific environment related projects.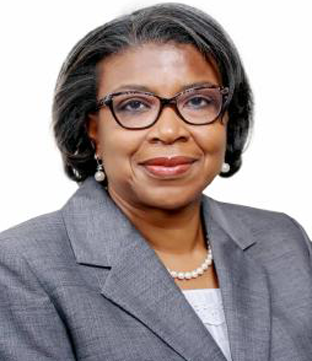 The DMO further allayed fears of possible defaults as the projects are not meant to service the debts, rather the Federal Government will retire the debts from the budget appropriation.
Director General of DMO, Patience Oniha disclosed this at an investor's forum held in Lagos. She said: "This green bond is risk free and is like any other bonds issued by the Federal Government. It is captured in the Federal Government budget and will be retired by the government. So, the projects to be financed from the proceeds of the bond are not expected to generate revenue but are expected to have multiple effects to the people and economy."
According to her, "The Federal Government will raise N10.75 billion Series 1 issuance under the N150 billion green bond programme. The macro environment is improving, as we can see the country has come out of recessaion from second quarter, Q2 and   third quarter, Q3 , the   Gross Domestic Product, GDP has improved , even though at low pace. But that shows that the outlook looks brighter for Nigeria. Also the external reserve is also on the increase, which will help boost the stability of our currency with increase in foreign investor confidence."
Continuing, she said: "The DMO strategy is to continuously restructure the Federal Government's debt portfolio to replace short tenured bonds with long tenor and high rates with lower rates.
In his own part, representative of Chapel  Hill Denham Advisory Limited, the Lead Financial Adviser  to the Federal Ministry of Environment Green Bond, Muhammad Mamman-Daura, said: "The Green Bond will be listed on the Nigerian Stock Exchange, NSE and FMDQ OTC  Exchange. The proceeds of the Bond will be allocated as follows: Renewable micro utilities N150 million; Energising education programme N8.5 billion and Forestation N1.9 billion. The minimum subscription is N10 million. The offer opened Monday to close Wednesday 20, 2017 and allotment confirmation is Thursday December 21, 2017.