By Vera Sam Anyagafu
The Consul General of the Peoples' Republic of China to Nigeria, Mr. Chao Xiaoliang has disclosed that China-Nigeria bilateral trade cooperation has hit $2.7 billion dollars and in line with the fundamental and long-term interests of both countries.
According to him, "China-Nigeria bilateral trade volume reached 10 billion USD from January to August 2017, and investment from China reached $2.7 billion dollars."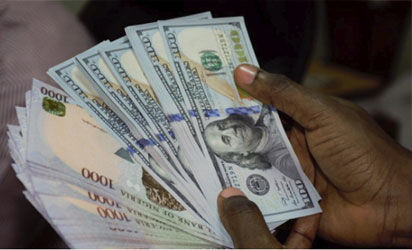 Mr. Xiaoliang made the statement while giving an update on the Belt and Road Initiative, saying the cooperation has tremendously helped in promoting peace, stability and development of Africa and the world.
According to the CG, Nigeria is China's strategic partner and this year, 2017, marks 46th anniversary of the establishment of China-Nigeria diplomatic ties. He said the two countries have gained fruitful achievements from this friendly and mutually beneficial cooperation in various facets of the countries'economy.
He also said that by deepening China-Nigeria friendly relations, both countries have taken on arduous task of developmental strategies and have maintained very strong corresponding economic complementarities and enormous cooperative potential.
He said the cooperation by the two countries have resulted to a win-win result, adding that the benefits of the 'Belt and Road Initiative' offers Nigeria an ideal platform and framework to conduct cooperation, not only with China, but with all participating countries.
This he said will enable Nigeria obtain more opportunities to strengthen her infrastructure, diversify her economy and integrate with the world economy.
He said Nigeria will equally take advantage of the Belt and Road Initiative as a strong driving force to help realise her own development strategy with more initiatives, efficiency, willingness and proper forms of participation.
"The Belt and Road Initiative comprises more than physical connections, and aims at creating world's largest platform for promoting Policy, coordination, facilities connectivity, and unimpeded trade, in addition to financial integration and People-to-People bond.
Since inception, over 100 countries and international organizations are in this initiative, and over 40 countries have already signed cooperation agreements with China.
"Chinese president Xi said China should pursue the Belt and Road Initiative as a priority, give equal emphasis to 'bringing in' and 'going global, follow the principle of achieving shared growth through discussion and collaboration, and increase openness and cooperation in building innovation capacity.
"We will expand foreign trade, develop new models and new forms of trade, and turn China into a trader of quality, while adopting policies to promoting high-standard liberalization and facilitation of trade and investment", Xiaoliang said,
The CG also said that China will develop new ways of making outbound investments and promote international cooperation on production capacity.
He said China will also form globally-oriented networks of trade, investment and financing, production, and services, and build up strengths for international economic cooperation and competition.
The meeting also noted that from 2014 to 2016, a total trade between China and other Belt and Road countries exceeded 3 trillion US dollars and China's investment in these countries surpassed $50 billion US dollars, detailing that Chinese companies have set up 56 economic cooperation zones in over 20 countries, and have generated 1.1 billion US dollar tax revenue and over 180,000 jobs.
"Africa has a natural and historical connection with the Initiative and unarguably an important pillar of the world's economy, hence, the combination of Chinese capital, technology, market, enterprises, talents, rich experience in development and African abundant resources, huge demographic dividend, great market potential will have a great chance to make another miracle of development", the meeting concluded.