Petite and pretty crooner, Chidinma Ekile, is really discovering her love for the movies as she has joined top actress and producer, Omoni Oboli i20n waxing the soundtrack for her latest family comedy movie " "Wives on Strike: The Revolution".The soundtrack which has already been made available for online downloads has set forth even greater the anticipation surrounding the release of the movie whose cinema due date is 29th December.
The soundtrack titled "Gone Forever", was written by Omoni Oboli, and performed by Chidinma Ekile, and produced by James Adeyinka Adebunmi.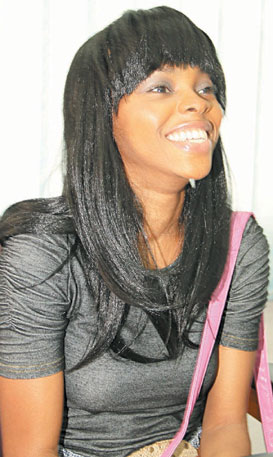 Speaking with the angelic voiced Chidinma, she said, "When I was called upon by big sister Omoni to voice "Gone Forever', the soundtrack of 'Wives on Strike: The Revolution', excitements and joy flooded me. The prequel of 'Wives on Strike: The Revolution' was one of my favorite movies of 2016, and so, to now do a soundtrack for a movie that I have also eagerly looked forward to its sequel, it is indeed an honor for me. Fans and friends, 'Wives on Strike: The Revolution' is a must see."
A sequel to the major box office hit, "Wives on Strike: The Revolution" follows up on the chronicles of the women's fight against domestic violence, after one of them was beaten to death by her husband. This leads to yet another strike by the women against their husbands, forcing their hands to stand up for what is right.
Wives on Strike features super talented actors such as Omoni Oboli, Ufuoma McDermott, Uche Jombo, Kenneth Okonkwo, Julius Agwu, Chioma Akpotha, Toyin Abraham, Chigul, Simply Saka, Odunlade Adekola, Sola Sobowale, Elvina Ibru, and others.