… to appeal Ruling by Court of Appeal
The Economic and Financial Crimes Commission, EFCC, is to appeal against the ruling of the Lagos Division of the Court of Appeal, which on Monday ruled that the agency lacks powers to investigate or prosecute serving judicial officials except where such officers have been dismissed by the National Judicial Council.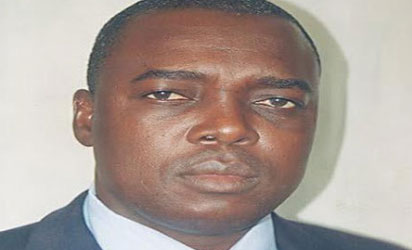 A statement by its Spokesman, Wilson Uwujaren, said the ruling was dangerous and baseless, having no basis in law.
"The commission considers the ruling a dangerous precedent that has no basis in law and is confident that the Supreme Court will upturn the judgment.
"Criminal trial takes precedence over administrative procedures and it is strange that the Court of Appeal wants to put the cart before the horse. This is ridiculous! The appellate court simply wants to confer immunity on public officers from prosecution for corruption.
"It will not stand," EFCC said.
The Lagos division of the court delivered the judgment in a case between the EFCC and a judge of the Federal High Court, Hydiazira Nganjiwa.
The appellate court held that only judicial officers that have been dismissed by the National Judicial Council could be tried or investigated by the commission.
The Court of Appeal, Lagos on Monday had struck out the criminal charge filed by the Economic and Financial Crimes Commission against a serving judge of the Federal High Court, Justice Hyeladzira Nganjiwa.
The EFCC had arraigned the judge for allegedly receiving 260,000 dollars and N8.7 million gratification to enrich himself as a public official.
The anti-graft agency arraigned the judge on 14 counts before the Lagos State High Court in Igbosere on June 23.
The judge pleaded not guilty and trial had already commenced before Justice Adedayo Akintoye.
However, in a judgment on Monday, the appellate court presided over by Justice Adejumo Obaseki quashed the 14 count charge against Nginjiwa.
The Appeal Court's ruling followed an appeal filed by Justice Nginjiwa, through his lawyer, Chief Robert Clarke (SAN), challenging Justice Akintoye's jurisdiction to entertain the charge.
Prior to Justice Nganjiwa's arraignment on June 23, Clarke had argued a preliminary objection challenging Justice Akintoye's jurisdiction to hear the case.
The SAN had contended that by virtue of Section 158 of the 1999 Constitution, only the National Judicial Council had power to deal with the kind of allegations brought by the EFCC against the judge.
But the prosecuting counsel for the EFCC, Mr Rotimi Oyedepo, disagreed and rather maintained that Nganjiwa did not have immunity against criminal prosecution.
In her ruling, Justice Akintoye had upheld Oyedepo's argument and dismissed Justice Nganjiwa's objection.
The court of appeal in its verdict on Monday, upheld the appellant's contentions and struck out the charge.