By Nwafor Sunday
The National Coordinator APGA Media Warriors Forum, Evang Chinedu Obigwe has on Sunday described the 2018 budget presented by Governor Willie Obiano of Anambra state last week as a budget of hope and consolidation for Ndi Anambra.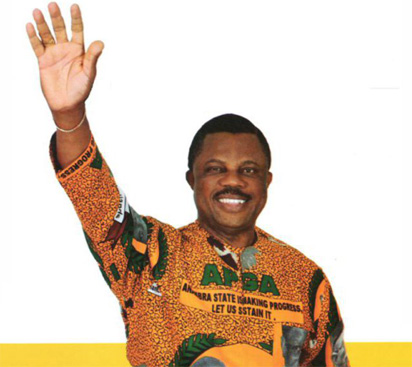 "Governor Obiano's 2018 budget proposal is a budget of hope and consolidation", he said.
Obigwe made this known to newsmen on Sunday morning via a statement he issued. According to him, the 166.9billion naira budget tagged 'budget of value for money, economic diversification and job creation' would definitely put smiles on the faces of the people of the State in 2018.
He however, commended the Governor for the effective implementation of the 2017 budget as was attested by Bars Rita Maduagwu, the Speaker Anambra State House of Assembly.
Obigwe also said that the provision of 533 million naira for the conduct of local government election in the 2018 budget is a welcome development and a proof that Governor Obiano is a true democrat that is committed to deepening our nascent democracy.
Read parts of the statement bellow:
"I salute the Governor for his plan to build an asphalt plant which will reduce the cost of road construction in the State and also commend him for his plan to complete the construction of 150km of roads in the State as captured in his 2018 budget proposal.
"With Governor Obiano there is hope of light at the end of the tunnel for the people of the State thus, the reason why Anambra electorates reaffirmed their confidence in him by voting massively for him in the last November 18th governorship election.
"Governor Obiano's 21/21 victory in the just concluded election is worth recording in the Guinness book of record because such a commendable electoral feat has never been achieved by any other person in Nigeria", his statements finally read.