By Emman Ovuakporie
ABUJA—THE House of Representatives Committee on Public Petitions, has invited the Minister of Transportation, Rotimi Amaechi, Chief of Naval Staff, CNS, Rear Admiral Ibok Ekwe Ibas, Director General, Nigeria Maritime Administration and Safety Agency, NIMASA and the contractor, HLSI Firm Security and Technology to appear before it  tomorrow over alleged $195 million contract scam.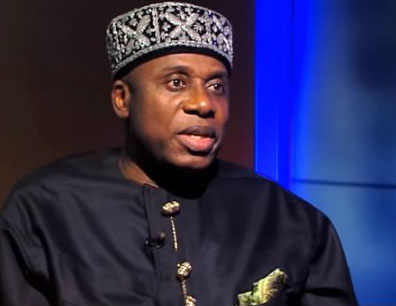 They are expected to explain their roles in the alleged award of the contract of securing the Nigerian waterways to an Israeli firm HLSI Firm Security and Technology.
The invitation, a source close to the committee told Vanguard that it was based on a petition sent to the Speaker, Yakubu Dogara by 10 Civil Society Organisations, CSOs citing Security implications if a foreign is given the right to secure the Nigerian waterways.
Last Thursday, members of the committee cautioned the federal government and all other parties involved in the planned $195 million concessioning of Nigeria's waterways to private entities to stay action pending the outcome of its investigation into the matter.
Chairman of the Committee, Uzoma Abonta, (PDP, Abia) made this revelation following conclusion of arrangements by his committee to commence investigation into a petition before the House asking for a thorough probe into the processes surrounding moves to give the management and security of Nigeria's waterways to an Israeli security firm despite the existence of statutory agencies like the Nigerian Navy and the Nigerian Maritime Administration and Safety Agency (NIMASA).
10 CSOs petitioned the Speaker of the House of Representatives over the alleged $195million security contract awarded to an Israeli firm to patrol Nigerian waters by the Rotimi Ameachi-led Ministry of Transportation, as well as the Ministry of Defence.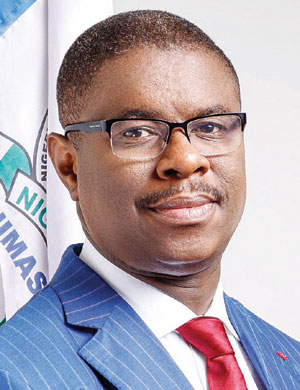 In the petition entitled: 'Petition on the ceding of Nigerian coastal waterways to HLSI Security Firms and Technologies and commercialisation of the Nigerian Navy to Shorefac Consortium Ltd. This is an abberation to our Sovereignty to National Security: Ceding our waterways and the critical national assets therein to foreign firms will definitely undermine the constitutional role of the Nigerian armed forces as prescribed by law and expose our nation to glaring security risks and ridicule among the comity of nations."
They appealed to the Speaker to investigate the $195m contract particularly the procurement process leading to the pick of the said company.
Abonta whose committee was mandated to conduct the probe on Thursday told journalists that as legislators, "we have vowed to support the government of President Buhari to block all economic leakages as well as security issues to enable the government to do the needful in our economic strife."