Gbenga Elegbeleye, a former Director-General of the defunct National Sports Commission (NSC), on Thursday gave the new board of the Athletics Federation of Nigeria (AFN) a "succeed or quit'' advice.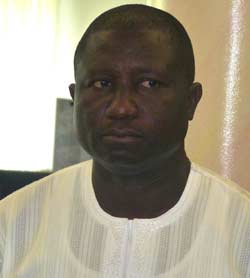 Elegbeleye told the AFN board members to put heads together to ensure that the country wins medals in track and field events at the 2020 Olympic Games in Tokyo.
Elegbeleye who addressed the federation's first Annual Congress in Abuja said the board's performance would be assessed by the number of medals the country wins during the next Olympics.
"The current board has experienced former athletes and coaches among them. Therefore, if the country does not win medals at the 2020 Olympics in Tokyo, it means the board has failed.
"We urge you to work together as a team, bring your experience to bear and make the nation proud of its athletics again. That will also make the Minister of Youths and Sports proud," he said.
Elegbeleye also urged the board to plan very well ahead of local and international events so that it could get better results.
"In planning for competitions, a board should also have the consideration of athletes' welfare as part of its priority in order to motivate them," he said.
The AFN board has the likes of Brown Ebewele and Rosa Collins who have represented the country at international competitions and won medals.
NAN