Moscow – The U.S. should recognise the failure of its strategy on Afghanistan, and stop focusing on the continuation of war and rivalries instead of bringing peace to the country, former Afghanistan President Hamid Karzai said.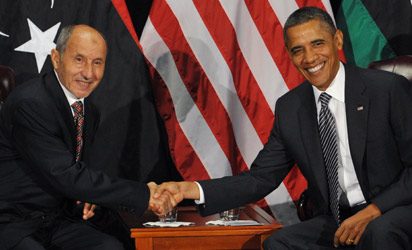 He told Sputnik in an interview: ""If earlier, when Russia and other neighbouring states supported the U.S. anti-terrorist operation in Afghanistan, the U.S. presence was beneficial for our country, now we are dealing with more an more negative consequences of this presence.
"[Later] Russia became doubtless about the US true intentions and its readiness to confront terrorism.
"So Russia is right, and the U.S. should recognise the failure of its strategy. If they admit it, they should explain to the people what is the reason for the failure," Karzai said.
According to Karzai, Afghanistan does not want the United States to continue its combat missions which threaten the security of Afghan cities and villages.
"We want the cooperation with the U.S. to be aimed at combating terrorism without damaging our position in the region and our relations with neighbours.
"Afghanistan should be the object of cooperation rather than a regional rivalry," Karzai said, adding the U.S. presence and escalation of war would not improve the situation in the country.
In August, President Donald Trump announced his country's new Afghan strategy, in which he pledged to continue U.S. support for the Afghan government and military in their fight against terrorists in the country, and expand authority for U.S. troops to target said terrorists.
Trump also approved sending an additional 4,000 troops to the country.
The U.S. has been in Afghanistan for almost 17 years following the Sept. 11, 2001 attacks in Washington and New York.
Before his election, Trump condemned sending US troops and resources to the Central Asian country. (Sputnik/NAN)
Subscribe for latest Videos