By Egufe Yafugborhi
WARRI – UNCOOPERATIVE students and teachers were locked in as the Delta State Board of Internal Revenue, DBIR, shut five schools and two fuel stations for various tax defaults in Warri.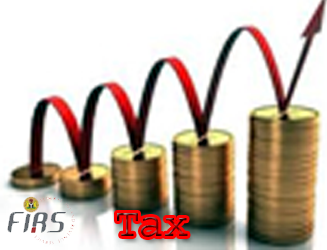 Joel Ogege, DBIR Director of Enforcement and Compliance, said the clampdown on a total 12 organizations stemmed from a revenue court's judgement against tax noncompliance amounting N4,260,000, mostly on failure to file annually for personal or employee income tax.
"People should pay their taxes as at when due. They should not be forced because government need money to provide infrastructures and ensure development. When you fail to pay, you are taken to court.
"If you fail to honour court, we come to seal your premises. The other measure is when you are assessed to tax and fail to pay, you are sued and after judgement, the place is sealed off," the director explained.
Places sealed include Kingsway International School, St. Thomas Group of schools, Winners Academy, Galaxy International School, Kefe Academy, New Era Hospital and Marvelous Electronics.
Others include Torbless Limited, Samfred Global Resources Limited (both filling stations); Feli Guest House Limited, Commy Square Hotel Limited and Gazguru International Limited, a contracting company.