By Henry Umoru
ABUJA— THE Senate has requested Total Upstream Nigeria Liited to furnish it with all information regarding the Nigerian content of the multi-billion dollar Floating, Production, Storage and Offloading, FPSO, of Egina Project, which it was currently constructing.
The upper chamber also said it would summon other contractors involved in the project, including SAIPEM, Nestoil, Dorman Long, Nigerdock and Aveon Offshore.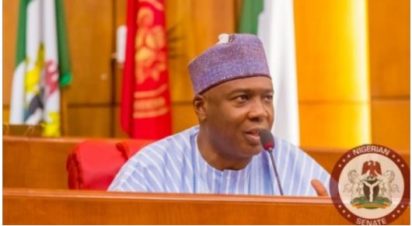 It equally said it would ask for a detailed overview from Total Upstream Nigerian Limited, being the major contractor in the ongoing project.
Speaking, weekend, when Managing Director and Chief Executive Officer of Total Upstream Nigeria Limited, Mr. Nicolas Terraz, appeared before the Senate Committee on Local Content to make a presentation on the project, chairman of the committee, Senator Solomon Adeola, APC, Lagos West, commended Total for the achievements so far on Nigerian Content in the first ever project to enable an in-county integration of a Floating Production Storage and Offloading (FPSO) facility in Nigeria.
Senator Adeola said the committee would require more detailed information on the project in relation to implementation of Nigeria Local Content Act 2010, given the quantum increase in the project sum since it was awarded in March 2012.