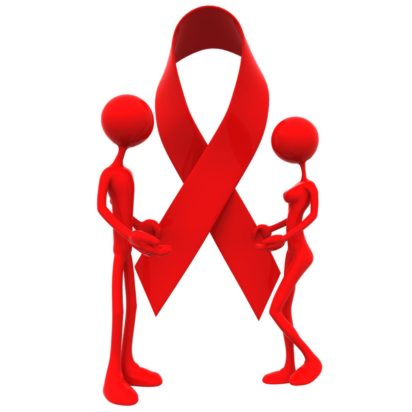 HIV/AID
By Chioma Obinna
With available statistics showing that young girls are disproportionately affected when it comes to HIV, Safe Love International has launched a campaign tagged: "No Sugar Daddy, Bright Future" to save 1 million Nigerian teenagers from new HIV infections and unwanted pregnancy.
The campaign is designed to address and combat the high rates of teenage pregnancies and HIV infections among adolescent girls and young women in Nigeria.
According to the Founder of Safe Love International, Sandara Omo Idugboe, young girls are heavily affected when it comes to HIV and intergenerational sex is one of the main drivers of the HIV epidemic among adolescent girls in Nigeria.
Noting that teenage girls are commonly preyed upon by older popularly known as "sugar daddies" due to money and exchange of gifts for sex, Idugboe said the campaign is also targeting to reduce teenage pregnancy by 28 percent  annually as it has been proven in a randomised controlled trial.
"With the "No Sugar Daddy, Bright Future Campaign" combating inter-generational sex, Safe Love hopes to combat the negative effects of inter-generational sex, reduce the high rate of new HIV infections among young girls, discourage widespread sugar daddy culture and beckon on the government to tighten sexual abuse laws so as to protect young girls and give abused girls justice."
Idugboe who is also an international actress and model, observed that girls are less able to insist on abstinence or safe sex practice when partnered with old adult men, hence the need for the campaign.
"This is a powerful way to change behaviour."  Idugboe explained that the programme would be carried out in form of short interactive discussion with young students in school, sometimes at the streets and markets.
"It is going to be a 30mins class where the risk of inter-generational sex is brought to them (HIV/ pregnancy) and we will expose them to the statistics from the Nigerian AIDS Control Agency,  UNICEF among others.
We will bring it right in their face, so that they will see how close HIV is to them. This is what we call Risk Perception, we update their risk perception and we bring it to their consciousness 'and say, 'If you choose to start having sex relations with older men, you are up to 9 times likely to be HIV infected as suppose to if you were dating a younger boy of your age'.
She said the programme is being successfully carried out in six other African countries. Already the team has started operation in Abuja and reached over 10, 000 while their next target will be Rivers state.
"It is still a taboo in Nigeria when we say lets teach young girls and boys on how to protect themselves sexually as in family planning and our statistics is still showing us that people are not abstaining. It's time we wake up from our slumber and begin to go into family planning.
"Our concern is why the prevalence is really high. These are recent statistics on NACA website from HIV survey that was done.
For pregnancy rate, it has been proven that the Northern part of Nigeria including Abuja has the highest, 1 in 3 girls gets pregnant before they leave high school and it came from the National Population Commission. Still giving reasons why they embark on campaign, she said: "Currently Nigeria has the highest teenage fertility rate as well as in the South. When we talk about "no sugar daddy bright future", we are not talking about the grown up woman, our concern is adolescent girls.
A grown woman is matured and can decide for herself and another reason why we focused on a teenage girl is because when a young girl is with an older man, it is more or less a slave master relationship, it is not a relationship of a matured woman.
The younger girl does not even have the mental capacity or the ability to negotiate safer sex and when a lot of these older men are with the younger girls, they will want to take advantage of these younger girls that is the risk we are taking to these young girls."