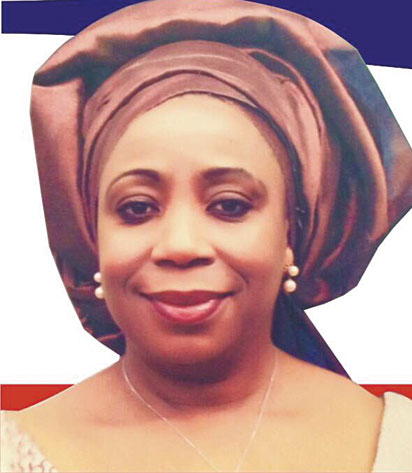 Ofunne Obaze
Just as former Governor Peter Obi is in tow with PDP Governorship hopeful Oseloka Obaze touring the nooks and crannies of Anambra to sell the PDP manifesto, so is Dr Ofunne Obaze,   wife of the PDP Governorship candidate in the guber election coming up soon joining forces with Margaret Obi, wife of the former governor Obi and junketing   the communities and meeting with women groups and organizations as well as the elderly.
Dr Obaze does not mince words during the tour to reiterate the plans of her husband if he becomes Chief executive of the state.
While the main PDP campaign toured Anaocha, Nnewi, Dunukofia and other places meeting with clergy and all, the expert paediatrician and her team also visited women groups and family stakeholders   in Onitsha, Nnewi, Awka as well as Oyi espousing the Fix it ideology of her husband.
At Awka, Dr Obaze told the women how aged parents of 75 years and above will resume to receive regular monthly welfare grants with prudent and astute fiscal management   of state funds while at Nteje where she was received by   Senator Margery Okadigbo and other women groups,   she talked of the restoration of free education from kindergarten to JSS3.