By Henry Umoru & Enyim Enyim
Stakeholders in Anambra East/West Federal Constituency, home of Governor Willie Obiano and All Progressives Congress, APC, governorship candidate, Dr. Tony Nwoye, have welcomed the defection of Chief Chukwuemeka Ojukwu Jnr. to the APC, saying it is an indictment on the poor governance of the incumbent governor.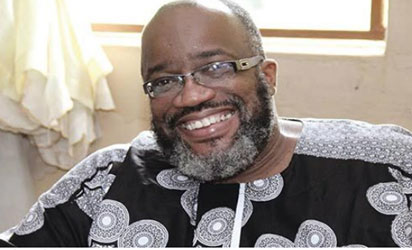 The stakeholders under the canopy of Anambra East/West Political Forum in a statement in Awka, yesterday, said the defection was also reflective of the good deeds of Nwoye and the bad governance of Obiano.
The statement issued by the coordinator, Chief Peter Anekwe said:
"What happened at today's campaign rally of the APC, best reflects the mind of our people on our two sons contesting this weekend's governorship election and the significance cannot be lost on us.
"Two of our sons are contesting for the election and we dare say that the incumbent has done very badly and it is shown by the spate of defections from his party, APGA, to other parties and notably All Progressives Congress, APC.
"That the son of our eternal hero who bears the torch of the Ojukwu family has left APGA to join the APC is indicative of the fact that everyone, everywhere in Anambra State has seen the failures of our son, Obiano".
 He is prodigal son of APGA—Oye
Ojukwu declarartion for APC went simultaneously with a press conference by a factional national chairman of APGA, Chief Victor Ike Oye, where he described  Ojukwu as a prodigal son of APGA.
"That Emeka Ojukwu jnr is joining APC does not matter to APGA. It is not a big deal. He is insignificant. He is a prodigal son of APGA for now. After the election on Saturday and APC fails, he will come back to APGA and we will accept him back."
Oye also confirmed that the security detail of the state governor, Chief Willie Obiano that was withdrawn three days ago had been restored.
Nwoye'll transform Anambra State— Obende 
In a related development, former  Vice Chairman, Senate Committee on the Federal Capital Territory, FCT, Senator Domingo Obende, has described APC governorship candidate, Nwoye, as the best choice for the state.
Speaking with Vanguard, Obende, who noted that Nwoye will transform the state, said he has what it takes to deliver on the promises for his people, especially against the backdrop of where he is coming from as a grassroots person, who understands the needs of the people.
He scored the APGA government in Anambra State low in performance, blaming Governor Obiano for failing to address the state's pressing needs.