The Nigeria Olympic Committee (NOC) on Thursday in Abuja failed to achieve a resolution of the leadership tussle at the Nigeria Basketball Federation (NBBF) and will now seek other options.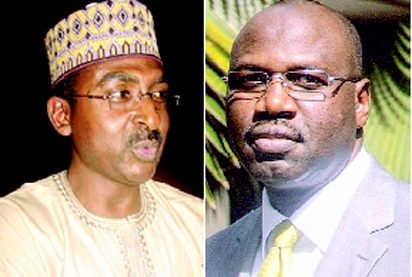 Tony Ubani, the committee's Public Relations Officer (PRO), told newsmen at the end of their meeting with leaders of the two NBBF factions that NOC would now consult other stakeholders.
"NOC met with the two parties in this issue, trying to see if we can get an amicable resolution today and put an end to this impasse.
"But both groups stuck to their guns. We also gave them time off to try and resolve, since we are working on FIBA's instruction along the line that we should find an amicable solution or have new elections.
"FIBA actually prefers an amicable solution, and that is why we have been trying, not only today but before now also, to resolve this matter amicably.
"Musa Kida, who leads one group, says he is holding on to his mandate, while the Tijani Umar group says it is disposed to having fresh elections,'' he said.
The NOC PRO however said what the committee resolved on doing after listening to both groups was to give the matter one more week.
"During this period, we will make further consultations on how to resolve the matter. This effort is because we don't want the game to suffer.
"It is the game and Nigeria that will suffer if we allow the situation to continue this way,'' he said.
Ubani said the NOC was going to consult with FIBA to get more advice, and in particular more time for it to work more on resolution efforts.
The sport's world ruling body had given Nigeria up till Nov. 30 to resolve the impasse.
NAN