Nigeria's one stop destination for premium baby items and maternity essentials , ONE STOP BABY SHOP NIGERIA  has clocked ten years and as part of activities planned to celebrate the anniversary, One Stop Baby Shop  has announced a special shopping promo to reward consumers for their patronage.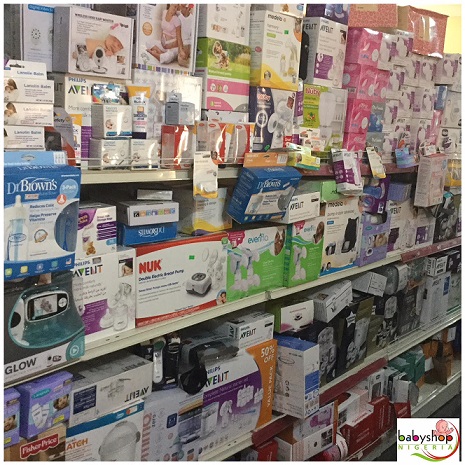 Omolara Shaibu, CEO of One Stop Baby Shop Nigeria  said: "Customers tell us they love getting extra low prices so they can save on their Christmas shopping. That is why Santa is coming early for all mothers and their babies this Christmas as we offer them 45 days of massive discounts on all items beginning from Nov 15th – Dec 31st 2017.
The truth is that, its Christmas  like never before for all mothers and their babies as all the items in our showrooms in different locations in abuja are discounted. We enjoin parents to check out our Facebook and Instagram pages : One Stop Baby Shop nigeria for details."
With over eight branch network and a flawless delivery service network nationwide,the company which was founded in 2007 as a small retail outlet has grown into what Nigerians call the biggest and the first Baby store in Nigeria to stock all Baby Needs and maternity Essentials under one roof !
True to its vision to utilize the social media particularly Facebook and Instagram, to reach millions of her prospective customers, they have attracted over 500,000 followers across board . A feet which made Facebook- a social media cum technology company headquartered in the US to nominate One Stop Baby Shop Nigeria, into its first Small and Medium Enterprise Council in Africa.
Facebook said that apart from being part of its continuing bid to boost small and medium enterprises (SMEs) in Africa. The Council which is made up of a combination of 15 business owners in different sectors and locations across Nigeria, has only One Stop Baby Shop Nigeria , representing the Baby ,kids and maternity essentials industry .
Speaking on the journey and achievements through its 10 years in the business, the Director of Corporate Communications, Kamaldeen Kassim said, "Some people say we brag too much about our collections.  Let me ask this honest question;  if you had over 10,000 baby products from over 1000 world brands, wouldn't you brag too?
This is why we attend yearly expos to stay up-to-date with the latest in the baby industry but regardless of the achievements and milestones we have reached in our ten years of operation , we will not stop at stocking and parading the best selection of premium baby Items with the best  deals in pricing! Do you know why?
We are the first and only BabyShop in Nigeria to stock all baby needs and maternity essentials under ONE ROOF. The truth is that , we are yet to reach the zenith  of the Baby Shop Nigeria  story" he said.
In commemoration of its  anniversary, One Stop Baby Shop Nigeria has launched a unique "45days" Massive  sale tagged: SANTA IS EARLY. The sale which is from Nov 15th – Dec 31st 2017 offers  as MUCH AS 50% discount  on all items.