No fewer than 90 people have so far signed condolence register opened for the late former Vice-President, Dr Alex Ekwueme, in his Enugu residence on Tuesday.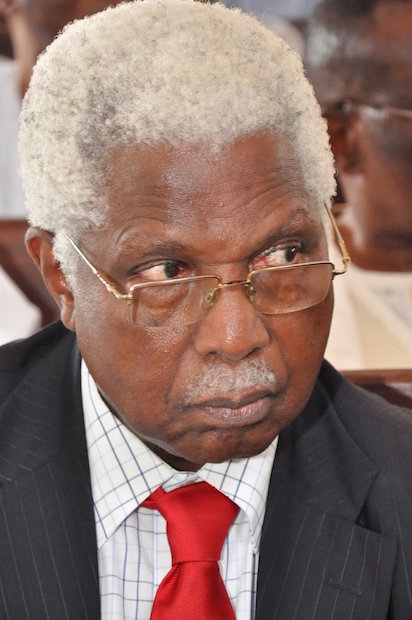 Journalists report that the register was opened at about 2.30 p.m. on Monday, after the family confirmed the death of Ekwueme (85) in the wee hours of the same day.
Newsmen who visited late Ekwueme's residence at number 11/13 Ezikwo Street, Independent Layout, Enugu on Tuesday, observed that mourners were seen trooping in to the deceased's house.
The register is being signed by many people from all walks of life, including academia, politicians, businessmen and journalists within Enugu.
Chief among personalities sited in the register Chief Vital Abba, former Chairman of the Peoples Democratic Party (PDP) in Enugu State.
A close source to the family, who spoke on condition of anonymity, said that at present no member of the family was at home.
According to the source, some members of the family of the late Ekwueme have gone to his hometown, Oko, in Anambra to make ''some arrangements.''
Newsmen also report that a team of five policemen were seen on patrol, close to the residence of the deceased.
Others were armed personnel of Department of State Security (DSS) who mounted a guard inside Ekwueme's residence.