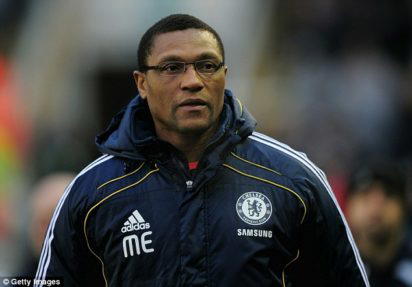 emenalo
French clubside AS Monaco said they are delighted to  appoint Michael Emenalo as new sporting director. He will take charge of all sport matters, under the authority of Vadim Vasilyev.
The former Super Eagles defender left Chelsea in October after helping the Blues to win three Premier League titles, three FA Cups, the League Cup, Europa League and of course, the Champions League in 2012.
"I have been following Michael Emenalo's work for a long time and I am very happy to have him here after he chose to quit Chelsea.
His know-how in scouting network, as well as the technical skills he developed working in one of the most successful clubs in the world in the past few years, are the main reasons leading us to present him our ambitious challenge," Monaco vice president Vadim Vasilyev
Emenalo said he was happy joining Monaco and will do his best to uplift the club.
"AS Monaco has shown a great evolution in the past few seasons and I am convinced that the club will keep being successful. I will work here with humility and try my best to bring my experience in this club which is a reference of French and European football."