By Henry Umoru
CRISIS appears to be brewing in the Peoples Democratic Party, PDP, in the North-West, where the Chairman, National Caretaker Committee of the party, Senator Ahmed Makafi, hails from, over alleged  moves to impose some persons as national officers  ahead of the National Convention.
It was gathered that the party in the region had zoned the position of the National Secretary to Kaduna and Katsina States while the position of National Woman Leader was zoned to Kebbi, Sokoto and Zamfara States.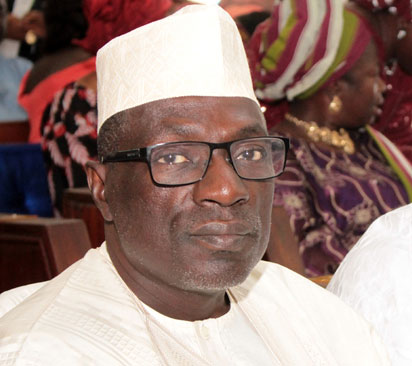 Makarfi, it was learnt, has allegedly influenced the micro-zoning  of the National Secretary to  Katsina State, leaving Kaduna out of the contest because of his 2019 presidential  ambition and his alleged plan  to ensure that  elected NWC members are supportive of the bid.
A  source said  Makarfi, who comes  from Makarfi local government area of  Kaduna State with an aspirant for the position of National Secretary, who is also a  former National Organising Secretary  of the PDP,  Alhaji Abubakar Mustapha, may  not  be  comfortable with Mustapha's  emergence over the perceived notion that if  he (Mustapha)  emerges, it would affect his 2019  presidential ambition.
The source said, " The Chairman National Caretaker Committee of the PDP, Ahmed Makarfi,  had said no to micro-zoning of all the offices, but he is doing it now in his own zone, the North-West because of his 2019 presidential ambition which is not good for the party.
" Makarfi is micro- zoning the position of National Secretary to Katsina and even to an individual, thereby trying to kick out Abubakar Mustapha who is from the same Makarfi local government of Kaduna State like him all because of his presidential ambition; he should allow everyone to go to the field, they should all go and contest and be voted for by delegates. He wants to throw away Mustapha, there should be a level-playing field for all  contestants".