* CBN to sell N117bn TBs
By Babajide Komolafe
Efforts by the Central Bank of Nigeria (CBN) to mop-up liquidity from the interbank money market proved abortive as the N90 billion treasury bills (TBs) issued on Monday was undersubscribed by 47 percent.
Vanguard investigations revealed that total subscription to the TBs stood at N48 billion, with average yield of 17.97 percent.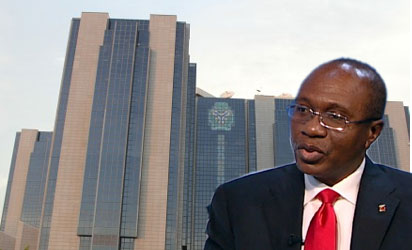 The N48 billion outflows, in addition to outflow for foreign exchange purchase, caused cost of funds to rise slightly yesterday with interest rate on Collateralised (Open Buy Back, OBB) lending rising by 167 basis points (bpts) to 32.5 percent from 30.83 percent last week while interest rate on Overnight lending rose by 275 bpts to 35.33 percent from 32.58 percent.
The CBN has intensified its liquidity mop-up operations in recent times in order to sustain its tight monetary policy stance.
Last week, the apex bank, in addition to the regular TB auctions, issued special TBs  (Open Market Operations, OMO) worth N100 billion, which drained liquidity from the interbank money market, and caused average short term cost of funds to rise by 450 basis points.
Further investigations revealed that the CBN will today issue N117 billion worth of TBs,    comprising    N26.14 billion worth of    90-Days    bills, N11 billion worth of    180-Days    bills and N80.03 billion worth of one 365 days bills.