A Senior Leader of India's ruling Bharatiya Janata Party (BJP) in Bihar  on Tuesday threatened to chop off "any finger or hand'' raised against Prime Minister Narenda Modi.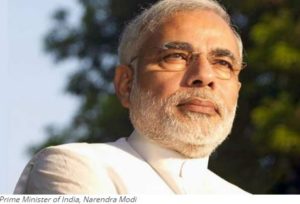 "Each citizen of the country should be proud that the son of a poor family rose from humble beginnings to become India's prime minister.
"Any finger or hand rose towards him, we should together, either break it or if needed, chop it off,'' Nityanand Rai, BJP leader, said.
Rai, a parliamentarian from the eastern Indian state of Bihar, was addressing a political function in the state when he made the comments.
However, a senior opposition leader said that it was not expected from a leader like Rai as "he's a Member of Parliament.''
"It shows the extremist mindset of the BJP leader and the party should immediately take action against him,'' the opposition leader said.
However, Rai has justified his comments, saying "Only those who are anti-national and anti-poor will object to the statement.
"What I said is a proverb''.