By Charles Kumolu
INDIGINES of Atam Kiri community in Kalaibiama, Bonny Local Government Area of Rivers State have petitioned the Chief of Army Staff, Lt. Gen Tukur Burutai, over what they described as invasion of their community by soldiers.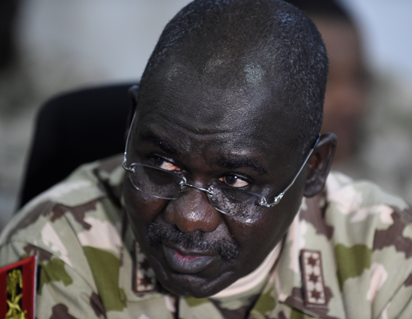 A petition by their counsel, G. Moses of T. D. Dick-Harry & Co, urged the army chief to order an investigation into the matter.
It also said soldiers attached to the Billie Sector Command of the 130 Battalion of the joint security outfit known as Operation Delta Safe were behind the incident.
The letter read in part: "The decision by the Ijaw Kiri indigenes to set up a neighbourhood watch in collaboration with existing security apparatus in the state is a proof of innocence and love for peace.
"The action is to avert any military attack and invasion. To our surprise, soldiers in military gun boats attacked the innocent community and carted away engine boats parked at the waterside, ransacked homes and carted away personal belongings not related to security operations.
"We urge you to use your good office to investigate and ensure the seized property of indigenes are returned to alleviate the suffering, intimidation  and harassment of our clients."