By Dennis Udoma
UYO – Akwa Ibom State government has proposed the sum of N651. 500 billion budget for 2018 fiscal year, as against N485. 792 approved for the previous year.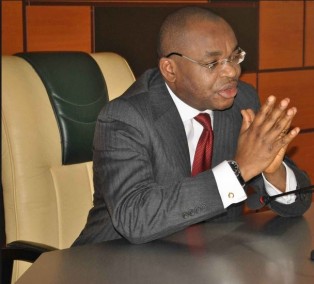 Governor Udom Emmanuel made the presentation of the budgetary outlay to the House of Assembly on Friday, praying it to expedite action on the proposal to enable the state government implement development programmes in the interest of the people.
The breakdown of the proposed budget shows that, recurrent expenditure gulps N92. 697 billion, consolidated revenue fund charges N651. 500 billion, while capital expenditure takes the lion's share of N437. 674 billion.
The budgetary estimate, which is christened, ''Budget of Consolidation on Industrialization'' Governor Emmanuel said, is prepared in accordance with the International Public Sector Accounting Standard (IPSAS) accrual template.
The budget estimate, Governor Emmanuel explained, ''is the desire of the state government to make the people happy, prosperous and healthy through the improvement, sustenance and continuity of the already actualized and on-going socio-economic programmes in health, education, roads, electricity, water supply, agriculture, information technology, capacity building, infrastructure, housing, commerce and industry, general administration, political posterity and security, legislature and judiciary with industrialization in focus''.
Highlights of the proposed budget according to the governor, is predicated on the oil benchmark of $45 per barrel at a production rate of N2.3million barrels per day, with an estimated exchange rate of N305/US$, in line with the National Budget benchmark projections.
We shall adopt the following measures and strategies to achieve the above objectives:
The Governor however said, he would adopt strong fiscal regime through the expansion of our revenue base and the elimination of wastages and leakages in expenditure profile, amongst other things, as part of the strategies in the implementation of the budget, while basing his policy thrust on the developmental objectives and catalysts outlined in the State Medium Term Plan Document.
Others are; the actualization of the economic power base of the State through industrialization and sustainable public-private sector initiatives that will open up opportunities for growth and improved living standard, as well as creation and maintenance of a conducive and enabling environment for businesses to thrive.
Speaker, Akwa Ibom State House of Assembly, Hon. Onofiok Luke assured the governor that the budget estimate would be given a speedy scrutiny and approval.
He commended the governor for his strife in developing the state.