By Pastor Oloruntimilehin Joshua Daramola(BOSORO)
It is pertinent to share with the people of the world what was revealed to me by the Lord. The Lord revealed to me that people do not give thanks and appreciate the goodness and kindness extended to them. Then I decided to iniquire from people why they always fail to give thanks to God for the goodnees done for them. The people responded that they always give thanks for the goodness done for them by God.
This implies that people do not give thanks and appreciate God for the unseen goodness. It is the seen or physical goodness they show appreciation and thanks over i.e.thanking God for miracles that happen. But there are some things people need to give thanks for which they failed to do.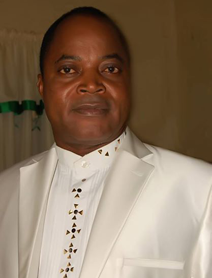 There were lots of dangerous things that could have happened in people's live, evil things that happened out of coincidence. Not that these cannot happen to anybody but God decided to protect us. Imagine some kids were queried because one of them fell into the well and died; the other kids said they warned him not to go near the well but he did not listen to them.
The kids were asked whether the boy was pused into the well. The parents of the other kids did not know the goodness and kindness for God's protection over their children over their children had passed through in the course of going out and coming home. They would not give thanks for the unseen goodness because they did not know.
Then it is needful for people to give thanks every time. When a person sleeps in the night and wakes up the next morning, it is a great miracle. When the person is walking, it is a great miracle. If the spirit or life is no more, then the person will fall. Similarly, it is the spirit that makes a person to be visible. When the life is not there, the person becomes blind within a second.
Therefore, these are miracles that happen in a person's life every second and they are worthy to be given thanks for. God performs great signs and wonders for people which are not seen physically. If suddenly a car is given to a person, he or she will attach great importance, appreciation and regard to it. But it is the least thing people should give thanks for. If a person escapes being knocked and thrown into the gutter by a moving vehicle that person will give thanks and show appreciation. People are fed spiritually. Is it the food that we eat physically that makes people to live?.
Imagine some people are eating well but it does not show in their bodies while some do not eat well but they are looking well. Let people thank and appreciate God at all time for His goodness because the Bible says in Psalm 100: 4 – 5 "… give thanks to Him and praise His name. For the Lord is good and His love endures forever…." Imagine some people would say a certain person does not have strenght. What is strenght?
It is good health. Who gives the strenght? It is air that makes a person to rise and walk and makes sickness to run away from the body. For instance a person dies after about five minutes strangulation while it takes about one hour strangulation for another person to die. The latter had more strenght than the former. It is God that gives the strenght and everybody has it.
People do not give thanks to God for the strenght He gave them. In a day there are several dangers God has protected and guided people fromm falling into. Unfortunately people do not give thanks because they did not encounter the dangers. Imagine a gang of armed robbers were arrested and they confessed that it was not their plan to attack the house they robbed. They did it because the gate of the house was opened, though it was not their target.
Eventually some lives were lost in the house. The occupants of the house planned to be robbed would not know and would not give thanks to God if the robbers were not arrested and did not confess. That is why God revealed to me that people are not thanking Him for the goodness and kindness extended to them. Therefore, I implore everybody to be thanking God always.
Jesus Christ would thank God before he healed the sick. The Bible says in John11vs 41″….And Jesus lifted up his eyes and said Father, I thank You that You have heard me and I know that you always hear me…" Brethren, do not say you cannot give thanks or say God has not done it for you so you cannot give thanks. Thereare numerous thanksgiving a person needs to do in the morning, afternoon and night before can be answered because the Bible says in 1Thessalonian 6 vs 18 " In everything give thanks for this is the will of God in Christ Jesus for you" It is good to give thanks.
For further inquiries call,08023020108, 08058110288, Security Check Required