By Egufe Yafugborhi & Perez Brisibe
LEADER of All Progressives Congress, APC, in Delta State, Olorogun O'tega Emerhor, yesterday, gave a total of N13.1 million to 262 selected underprivileged Deltans in an empowerment exercise to make his 60th birthday.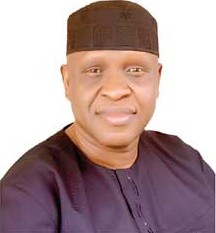 The event, which was the highpoint of a four-day programme of events lined up for the celebration, was held at his Evwreni country home and was chaired by former Speaker of the Delta State House of Assembly, Rt. Hon Victor Ochei.
In his opening remark, Ochei, while applauding the benevolence of Emerhor, said: "We cannot describe what the Delta State Government is doing as empowerment because that is our common wealth. But we must commend the efforts of Emerhor because what he is doing today is from his personal pocket for the benefit of his people."
On his part, Emerhor, who was the APC governorship candidate in the 2015 general election, said: "Government has a responsibility to provide for the citizens so that there is a minimum standard of living for the people. But unfortunately, since 1999 when the PDP came to power, we have not been able to attain that level of empowerment.
"This is one of the primary reasons we are fighting to take over government because we are people-oriented and APC must stand to ensure that good governance is enthroned in Delta State."
Speaking on behalf of the beneficiaries, Onakpofure Martins, while thanking Emerhor for the gesture, promised to make good use of the package in his business.