By Anayo Okoli
UMUAHIA— ABIA State Commissioner of Police, Mr. Anthony Ogbizi, has urged members of the Myetti Allah in the state to compile a comprehensive list of their members in the state so they can easily liaise with community vigilant groups, as a way of ensuring peaceful coexistence.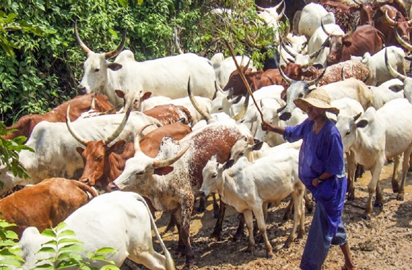 The Police Commissioner, who spoke in his capacity as Chairman of Farmers/Herdsmen Conflict Resolution Committee, also hinted that the state government will pay compensation for damages/destruction in the event of any clashes between herdsmen and the host communities.
Addressing a meeting of the committee yesterday, in Umuahia, Ogbizi said, however, that the emphasis should be on how to avoid any clash at all and maintain peace.
The Police Commissioner told the stakeholders/committee members, including government officials, commissioners, council chairmen, traditional rulers and representatives of the herdsmen to continue to work hard to sustain the peaceful coexistence in the state.
According to him, in addition to the promise of compensation, the state government has also provided two vehicles to facilitate the operations of the committee.
Rather than reprisal attack, Ogbizi advised communities to document whatever damage is incurred and report same to the committee, while also suggesting to the communities to have people, who speak the language of the herdsmen to make communication easier between them and the host communities.
His words: "When herdsmen destroy crops, there should be someone who should liaise with the office of the local government chairman.
"The communities should have youth/vigilant groups to protect lives and control the cattle. Complaints should be documented early, rather than resorting to reprisal attack.".