A British man convicted of killing his adopted 18-month-old baby just two weeks after formally adopting her was jailed Tuesday for a minimum of 18 years.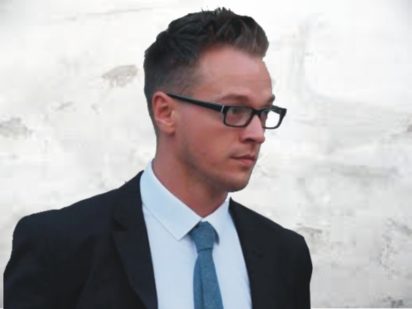 Toddler Elsie Scully-Hicks died in May 2016 after suffering a fractured skull when defendant Matthew Scully-Hicks violently shook her and struck her head.
She had been in the care of Scully-Hicks, a 31-year-old fitness instructor and his husband, for eight months.
"Elsie was aged just 18 months when you killed her: a young, vulnerable and defenceless child. No remorse has been shown," judge Nicola Davies said, passing sentence at Cardiff Crown Court.
The toddler sustained bruises, a broken leg and fell down a flight of stairs during the time she was in the care of Scully-Hicks.
Judge Davies said "the fact that your actions on May 25 were not isolated" aggravated the offence.
"You took no steps to prevent a recurrence of the earlier incidents when Elsie suffered injuries as a result of your actions."
The baby's birth family slammed authorities in a victim impact statement, saying she would "still be alive today" if she had not been removed from their care by social services.
Speaking on behalf of the family, Elsie's birth grandmother Sian O'Brien said: "I accept that at the time of giving birth my daughter was living a chaotic lifestyle and was not in a position to care for Shayla and she was removed from the hospital five days after birth by social services.
"In January 2015, I started proceedings in the family court to become the legal guardian.
"I wanted to bring her up in a happy, healthy and warm family environment. That was all taken away from me when social services and the family court decided I would not be able to cope.
"In itself this was devastating news but to then be informed that one of the parents who had adopted her had been charged with murder and was allegedly responsible for her death was completely incomprehensible," she added.
Scully-Hicks told the court that he was unable to handle the pressures of bringing up the child, calling her "a psycho" and "Satan dressed up in a Babygro" in text messages.
Jurors unanimously found him guilty of murder following a four-week trial.