By Etop Ekanem
Acting Governor of Delta State, Deacon Kingsley Otuaro, has said the Federal Government remains committed to dialogue towards developing the Niger Delta.
Otuaro, also Chairman, Delta State Advocacy Committee Against Oil Facility Vandalism, yesterday, in Warri, reacted to the Niger Delta Avengers' recent threat that they would resume, in days, its suspended "Operation Red Economy" intended to cripple oil operations over perceived FG indifference to development of the Niger Delta region.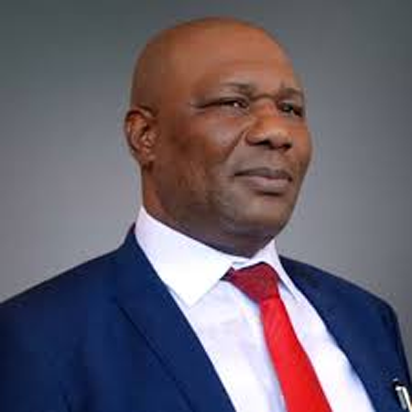 He said: "PANDEF's proposed meeting in Port-Harcourt allegedly disrupted by the Federal Government and some delayed fulfilment of promises may not be evidence that the  Federal Government has abandoned its development agenda on the Niger Delta as suggested by the Avengers for planning resumption of hostilities against oil concerns.
"Given the circumstances and the economy just improving for the Federal Government, it makes more wisdom to wait and consummate the dialogue process, which I assure has not collapsed. Sustaining the peace would enable the Federal Government to capably meet the challenges of nation building, including developing the Niger Delta."
The Acting Governor said the Avengers threat, if actualised, would be counter-productive in more ways than one, including loss of lives of the unprotected people who could be the butt of military attacks and sued for more patience by the people of the Niger Delta.
Otuaro said: "The Avengers' offensive will erode gains already made by subsisting dialogue to which the Federal Government remains committed and is designing a holistic approach to resolving the Niger Delta question.
"NDA's Operation Red Economy will halt whatever development projects ongoing in the region and possibly new ones conceived and expressed by the FG before the world which is watching. It would take the government of Nigeria, just exiting a recession, much revenue that is only now coming in to execute projects.
"The planned assault on oil installations will lead to massive environmental despoliation that will take several decades and funds to revamp and would in the period cause untold hardship for the people in the creeks. Several state governments across the country have found it difficult to pay, for several months, salaries largely derived from oil revenue leading to suffering.